I created this page following the 2nd Feb Sketch from Stuck?!Sketches.
http://stucksketches.blogspot.be/
I really liked it ❤❤❤
My subjects are again my 2 chiuhuahuas...so adorable that I can't stop watching ...and scrapping.
For this page, I used the papers 'Love Notes' by We R memory keepers, a collection I like a lot.
J'ai créé cette page en suivant le 2ème sketch de février de Stuck?!Sketches que j'ai beaucoup aimé ❤❤❤
A nouveau comme sujets, j'ai choisi mes 2 chiuhuahuas... tellement adorables que je ne peux arrêter de regarder ...ou de scrapper.
Pour cette page, j'ai utilisé les papiers 'Love Notes' de We R mermory keepers, une collection que j'aime beaucoup.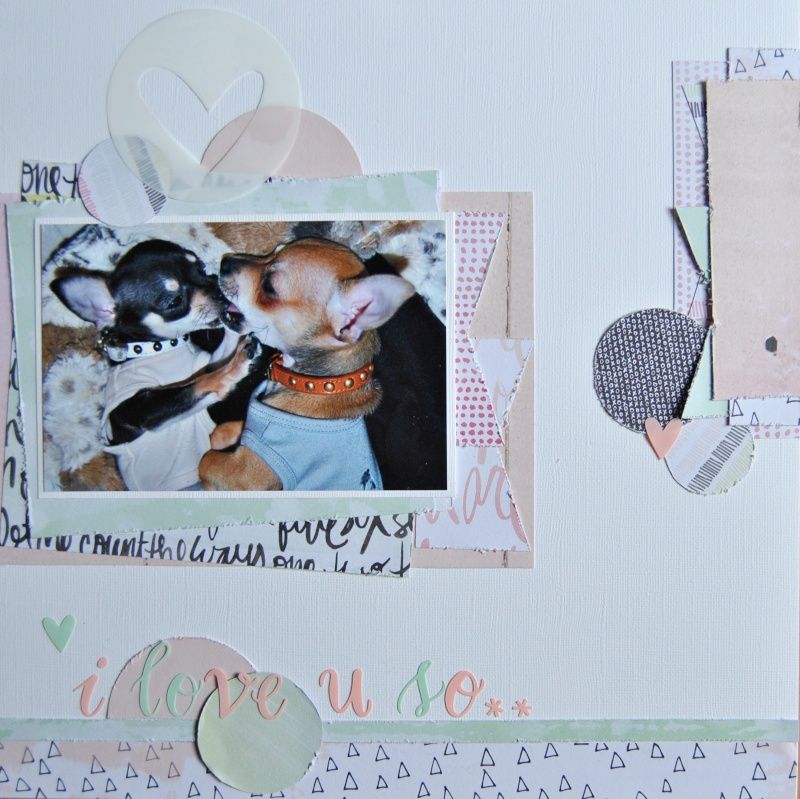 This is the sketch/Voici le sketch