This is my page for the 1st Feb Stuck?!Sketches challenge.
http://stucksketches.blogspot.be/
I chose 2 pictures of my husband and myself taken last June in Huy, Belgium.
Voici ma page pour le challenge du 1er sketch de Février de Stuck Sketches.
J'ai choisi ces deux photos de mon mari et moi-même prises en juin dernier à Huy.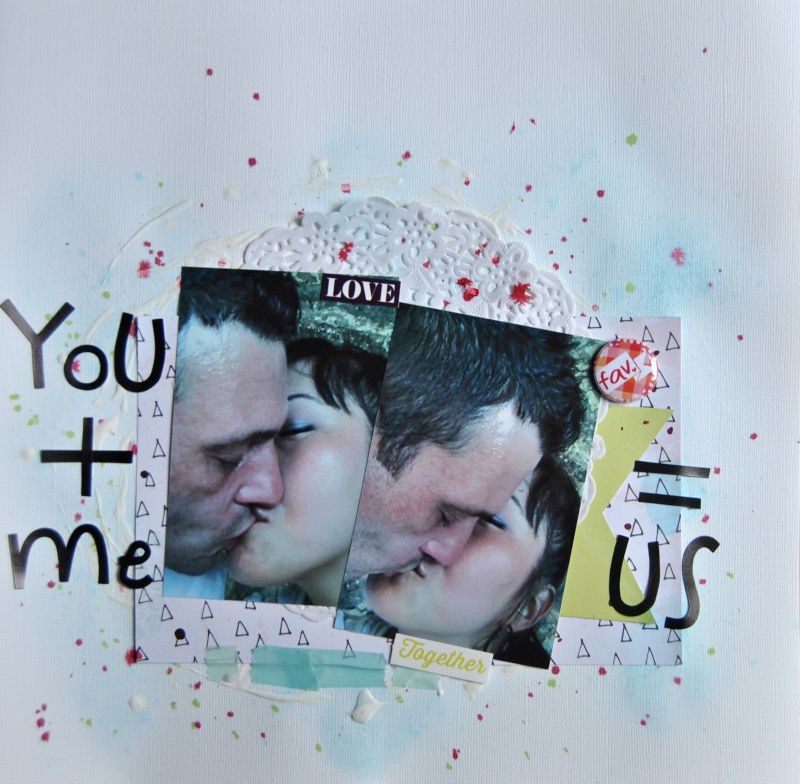 The sketch and the combo / Le sketch et le combo