This is my page for the 1st Challenge of March on The Studio Challenges Blog.
We were asked to use as many of these items:
- Mist
- Stamping
- Sequins
- Chipboard
- Brads or Eyelets
- Tread
- Vellum
- Yellow
The picture I chose is one of a fragment of my wedding dress surrounded by plenty of paper hearts that were throwing at us.
I used the 'Cirque' kit by Studio Calico.
I used a yellow page, vellum to mat my picture, tread for the moon & heart balloons, brads for the points in the title & date, chipboard for the balloons and on the sides of my picture, sequins on the moon balloon and around the title & date, stamping in the moon and on the side of my picture, I mist some gold on the page.
Voici ma page pour le 1er challenge du mois de mars du blog The Studio Challenges.
Nous devions utiliser un maximum de ces éléments:
- Mist
- Tampon
- Sequins
- Chipboard
- Brads ou Eyelets
- Ficelle
- Vellum
- Jaune
J'ai utilisé une page jaune, du vellum pour matter ma photo, de la ficelle pour mes ballons lune & coeur, des brads pour les points dans mon titre et la date,
des chipboards pour mes ballons et sur les côtés de ma photo, des sequins pour les ballons et autour du titre et de la date, des tampons dans la lune et sur les côtés de la photo, du mist doré sur ma page.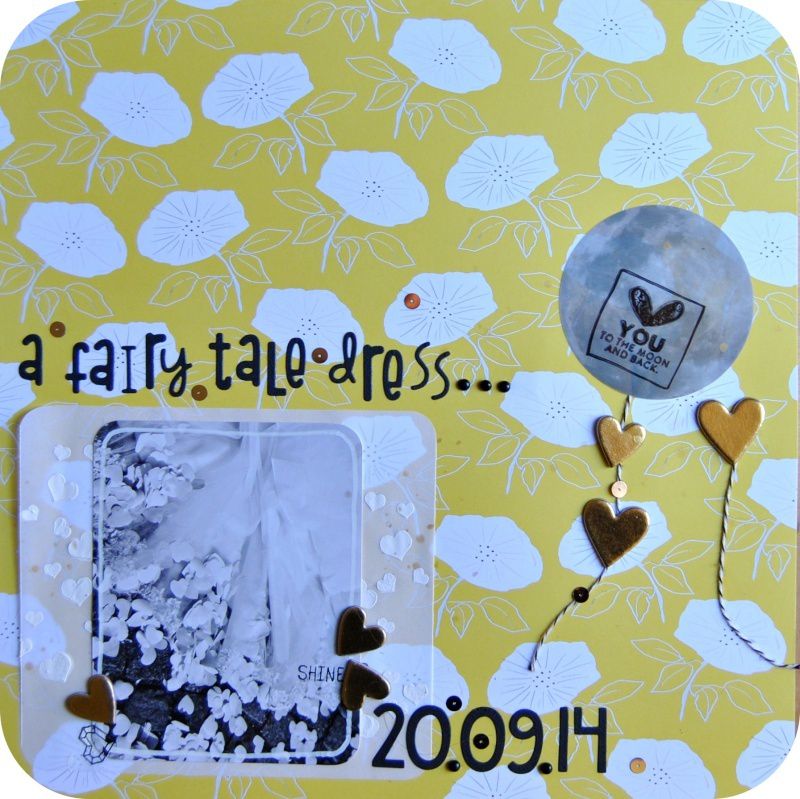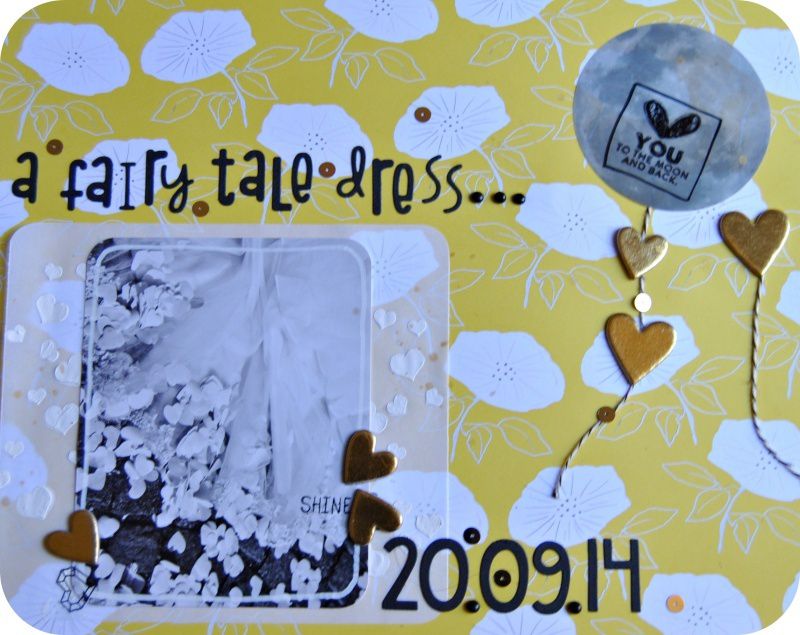 The 'Cirque' Kit by Studio Calico / Le Kit 'Cirque' de Studio Calico