This is the Sketches In Thyme 1st Sketch of March
For this sketch I chose one picture of my husband & myself in Etretat, Normandy.
It was our Honeymoon Weekend beacause we couldn't leave longer because of our jobs.
I did the circle with gesso which is something I really like doing and used different inks and circle masks for my background.
Voici le premier sketch du mois de Mars de Sketches In Thyme.
Pour ce sketch, j'ai choisi une photo de mon mari et moi-même à Etretat, Normandie.
C'était notre week-end de Noces car nous n'avons pas pu nous absenter plus longtemps à cause de nos jobs.
J'ai réalisé le cercle en gesso, chose que je fais beaucoup et j'ai utilisé différentes encres et masques de cercles pour mon fond de page.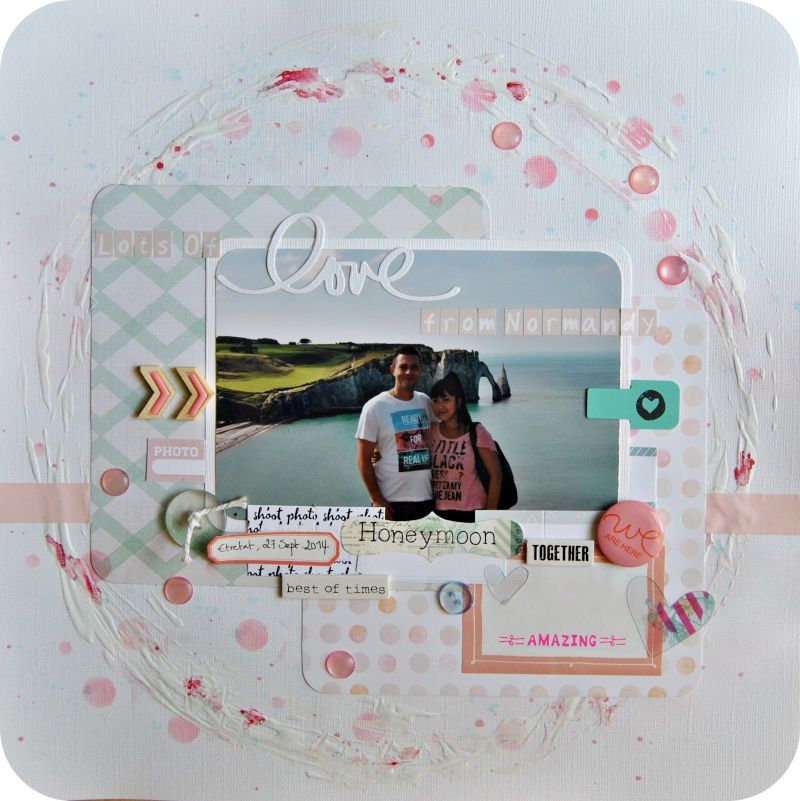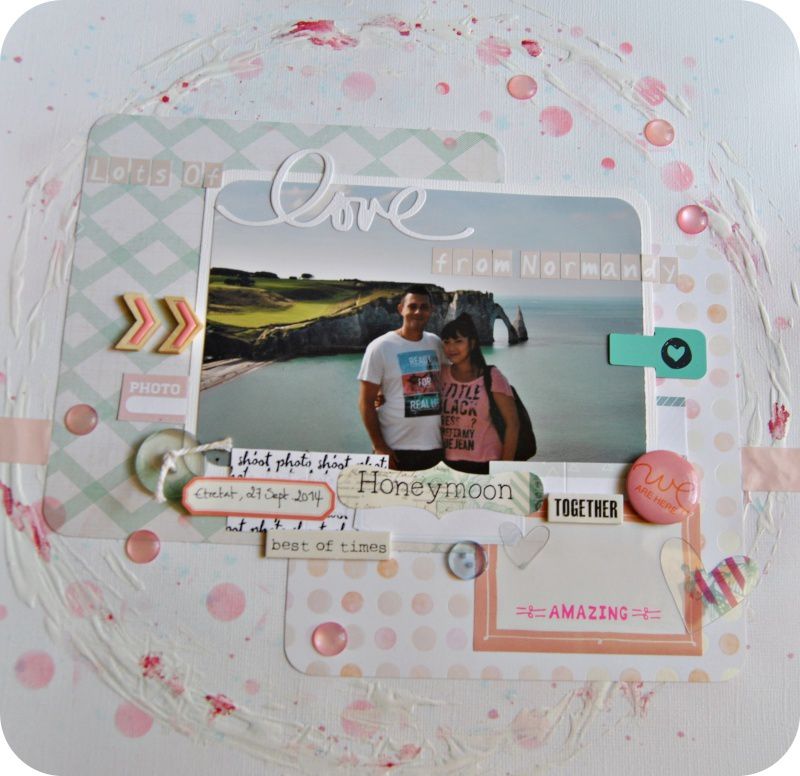 Here is the great sketch by Bev Code.
Voici le très beau sketch de Bev Code.