Voici le 7ème et dernier Défi du Grand Tournoi de Scrap @Lime Citron par Janick.
Les consignes étaient:
- Couleur combo: lime, turquoise ou orange (ou les 2).
Les autres couleurs peuvent être utilisées en petite quantité.
- Au moins 2 éléments des énigmes des défis précédents (étoiles, flèches, agrafes, moustache ou ardoise).
- Le nom de votre ville ou village ainsi que votre pays.
- Le titre de votre page sera votre pseudo.
- la photo sera un autoportrait en noir & blanc.
J'ai beaucoup aimé les challenges de ce tournoi même si certains n'étaient pas évident car j'ai été obligée de sortir de mes zones de confort.
This is the 7th & last challenge of the Big Scrap Tournament
@Lime Citron by Janick.
- Color Combo: lime, turquoise or orange (or both).
The other colors are allowed in small quantity.
- At least 2 elements of the past enigma challenges (stars, arrows, staples, moustaches or board).
I liked this tournement challenges a lot even if some were not easy because I had to go out of my confort zones.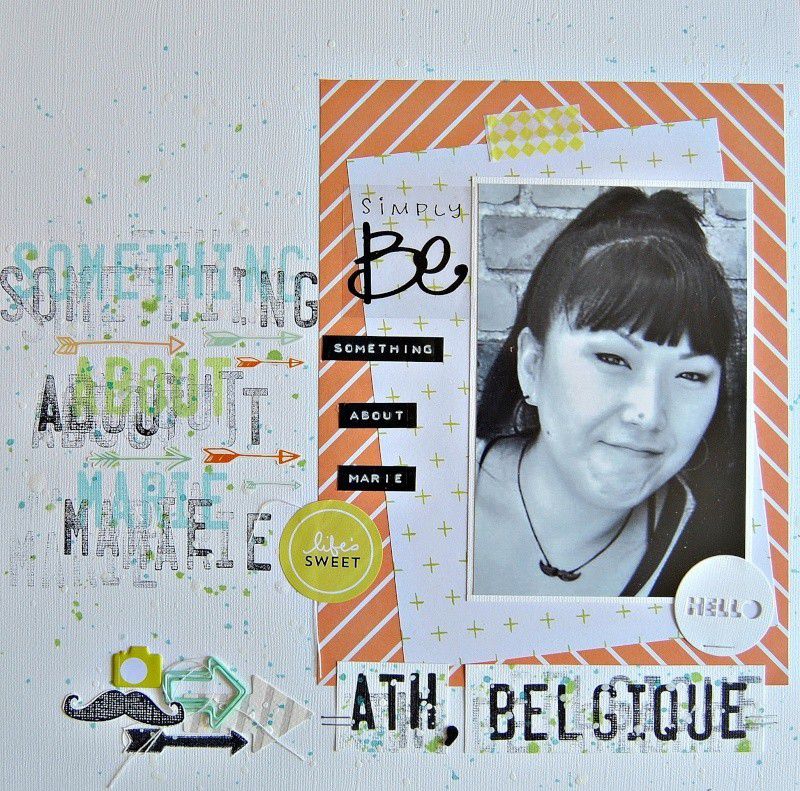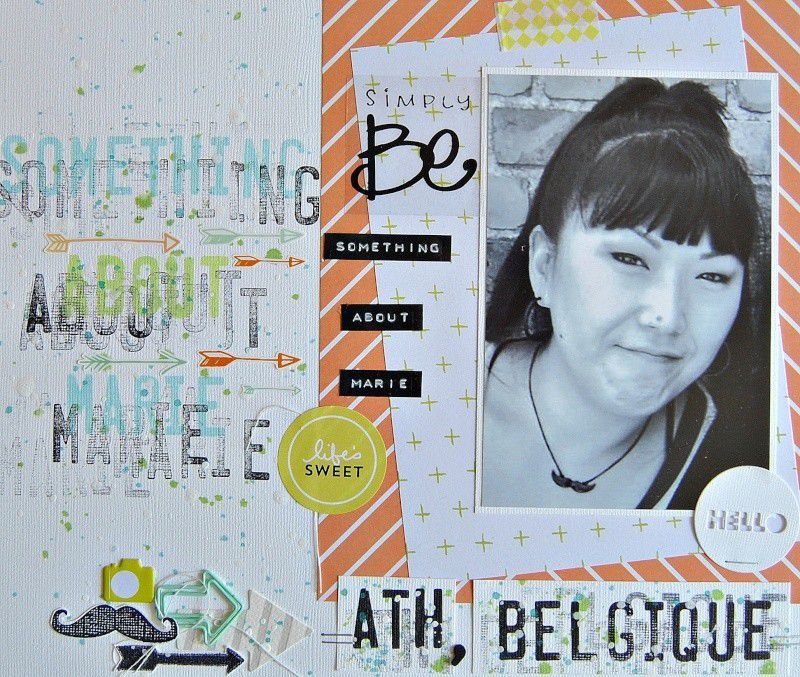 J'ai utilisé le sketch du 7 juin @The Studio Challenge by Anna.
I used the 7th June sketch @The Studio Challenge par Anna.