Hello everyone, today we are back with our August Mood Board
Challenge n°57 @Scrap Africa.
What inspired me on this board is decidedly these summer colors.
I had been invited by a seller to press oranges on the place Jemmaa el-Fnaa in Marrakech, Morroco....such a great memory!!!
And they have the best fresh orange juice!!!!
Bonjour tout le monde, aujourd'hui nous sommes de retour avec notre
Challenge n°57 le Tableau d'Humeur du mois d'Août
@Scrap Africa.
Ce qui m'a inspiré dans ce tableau est incontestablement ces couleurs de l'été.
J'ai choisi ces photos où j'ai été gentillement invitée à presser des oranges par ce vendeur sur la place Jemaa el-Fnaa à Marrakech au Maroc...quel beau souvenir!!!
Et ils font le meilleur jus d'orange frais!!!!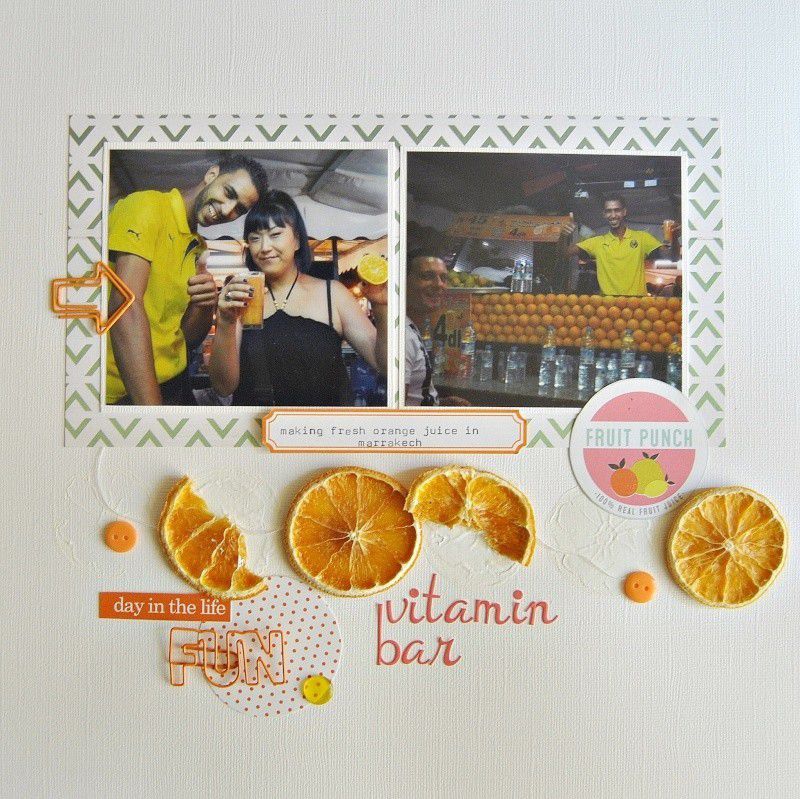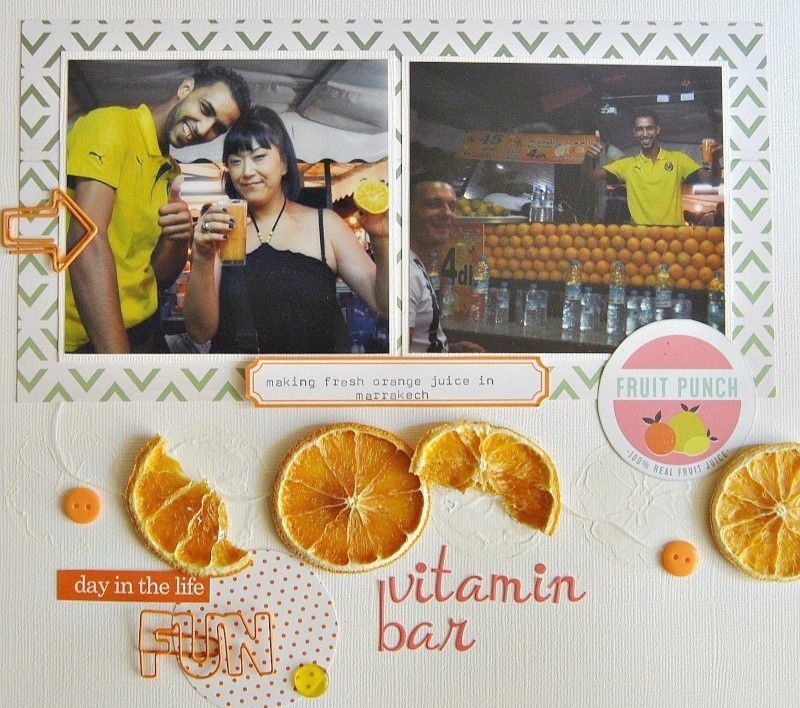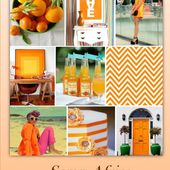 Scrap Africa: August Mood Board Challenge no.57
For many of you in the Northern Hempisphere, the last 2 months have been about sun, summer and holidays! So we are sure that our mood board this month could really capture those memories! ;-) For us
http://scrapafrica.blogspot.be/2015/08/august-mood-board-challenge-no57.html
You can interpret this mood board, however you like. Whether it's the colouring, elements or just the sunny disposition! ;-)
Vous pouvez interpréter ce tableau d'humeur comme vous voulez. Que ça soit la couleur, les éléments ou même la disposition ensoleillée! ;-)
You can create a card, tag, layout, an altered project, journal pages or even a digital project! You can create whatever you like! ;-)
Vous pouvez créer une carte, un tag, une page, un projet altéré, une page de journél ou même un projet digital! Vous pouvez créer ce que vous aimez! ;-)
We would also love to hear what inspired you from the board!
Nous aimerions aussi que vous nous ditez ce qui vous a inspiré dans le tableau!

We have a gorgeous prize up for grabs and one random winner, will get to play with these super goodies from the Mini Art.
Nous avons un magnifique prix à gagner et un gagnant tiré au sort, aura le plaisir de s'amuser avec ce superbe lot de Mini Art.
The
MiNi art is a Polish craft products manufacturer. We specialize in chipboards,
rubber stamps, mask&stencils, scrapbooking papers, plywood&felt
best quality products, and that's why all the MiNi art products are made and
embellishments and self-adhesive buttons. Our goal is to supply customers with
request special products based on their designs.
packed in EU (Poland). Customers can choose products from our collections or
For more please visit our:
https://www.facebook.com/pages/the-MiNi-art/124975284249634?fref=ts

Thanks so much to Monika at the Mini Art for sponsoring these gorgeous
goodies for us! ;-)
So to offer some inspiration and little seeds of creativity...
We have some super Guest Designers for this challenge.