Hello everyone,
this is my very first page for the Etsy Shop Feed Your Craft owned by Elise @lilgik on Instagram.
She offers a big choice of awsome mini badges and paper products.
Bonjour à tous,
voici ma toute première page pour la Boutique Etsy Feed Your Craft tenue par Elise @lilgik sur Instagram.
Elle propose un très grand choix de magnifiques mini badges et de produits autour du papier.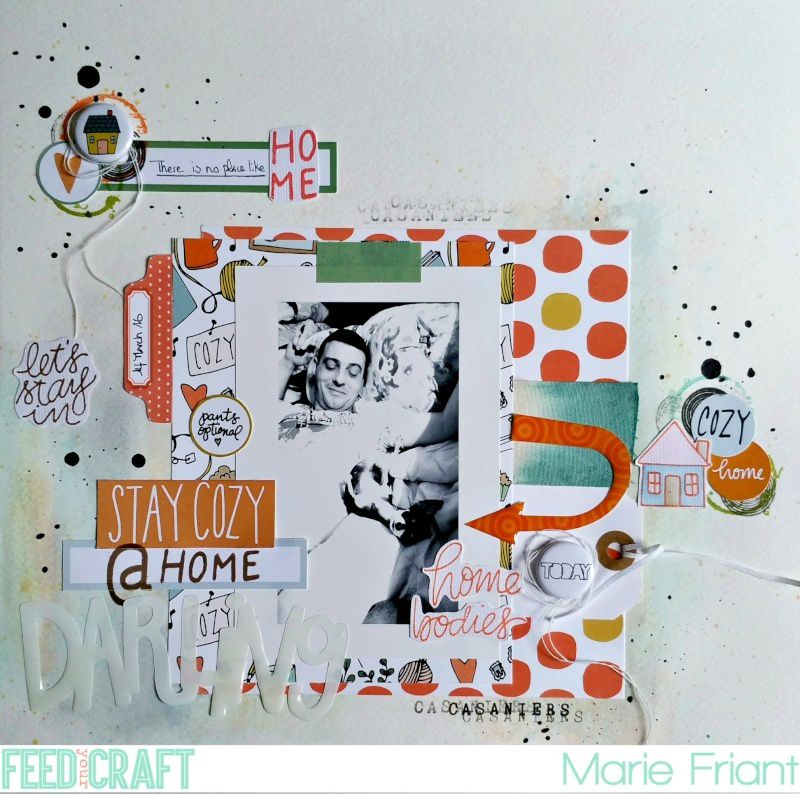 I used a mini flair from the gorgeous pack 'Clear Statements', the beautiful kit 'HomeBodies' de Brandi Kincaid and the Homebodies Printables that I received with the kit .
My order was on its way when Elise announced me that I was selected to be part of her DT.
It arrived some days later and I couldn't resist the envy to play with those beautiful things...
I took this picture on March 14, a couple of days before we noticed Lola was going to have babies.
She loves sleeping on her back with her legs in the air, on someone ou close to someone...I was lucky, I caught my self phone to take a picture and she didn't move.
J'ai utilisé un badge du magnifique pack 'Clear Statements',
le superbe kit 'HomeBodies' de Brandi Kina Kincaid et les imprimables Homebodies que j'ai reçu avec le kit.
Ma commande était en route lorsque Elise m'a annoncé que j'étais sélectionnée pour faire partie de sa DT.
Elle est arrivée quelques jours plus tard et je n'ai pas pu résister à l'envie de m'amuser avec ces belles choses...
J'ai pris cette photo le 14 Mars, quelques jours avant qu'on remarque que Lola allait avoir des petits.
Elle adore dormir sur le dos les 4 pattes en l'air, sur quelqu'un ou à côté de quelqu'un...j'ai eu de la chance, j'ai attrapé mon GSM pour pour prendre une photo et elle n'a pas bougé.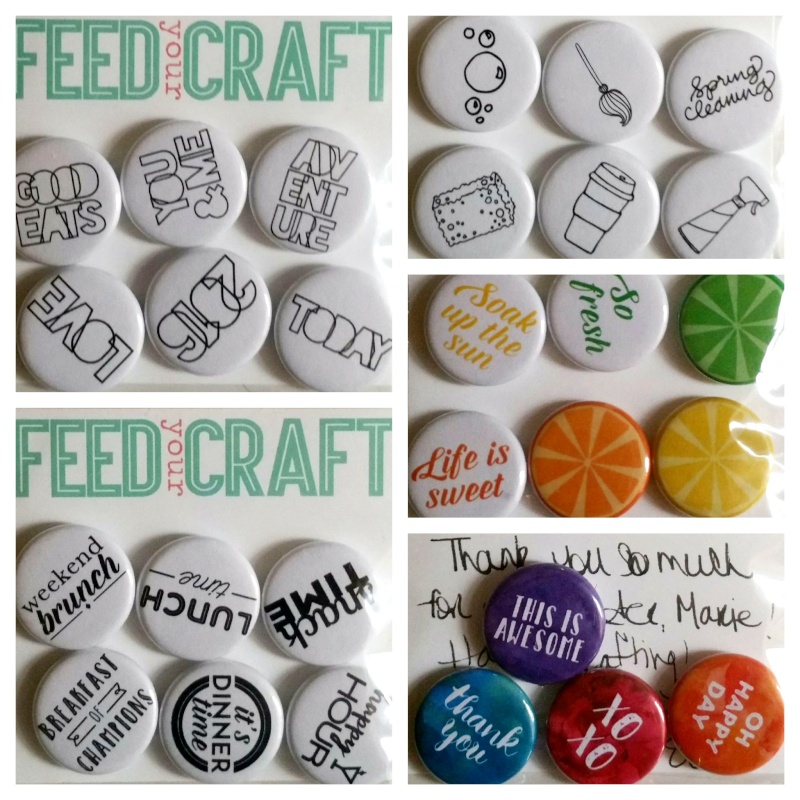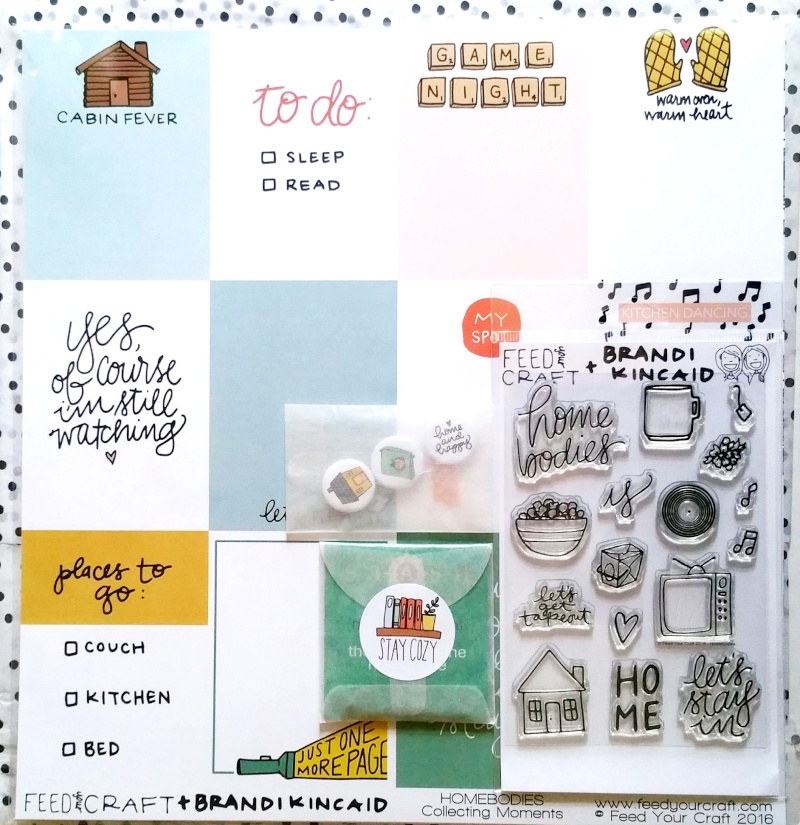 I was inpired by an older sketch by Sketchabilities.
Je me suis inspirée d'un ancien sketch de Sketchabilities.