On April 26, I received a message from Leticia @elbauldelety on Instagram asking me if I was interested by becoming pen pals and exchanging snail mails, flip books, ...
I replied by telling her that I was interested but I had to do some research because I had heard of flip books, pocket letters but I didn't know exactly what it was.
We talked for a couple of days, we watched videos and I decided to start right away.
I thought we could learn on the way.
So I made her a flip book, mini album based on a Heidi Swapp mini album structure that I had for years not caring about techiniques ... just filling it with goodies and a mail tag.
Le 26 Avril, j'ai reçu un message de Leticia @elbauldelety sur Instagram me demandant si ça m'intérressait de devenir correspondantes et de s'échanger des snail mails, flip books,...
Je lui ai répondu que oui ça m'intérressait mais que je devais faire des recherches car j'avais entendu parler de flip books, pocket letters mais je ne savais pas exactement ce que c'était.
Nous avons parlé pendant quelques jours, regardé des vidéos et j'ai décider de me lancer tout de suite.
Je me suis dit qu'on apprendrait tout en faisant.
Donc j'ai fait un flip book, mini album basé sur une structure de mini album d'Heidi Swapp que j'avais depuis des années en ne me préoccupant pas de techniques, ...mais simplement en le remplissant de goodies et d'un mail tag.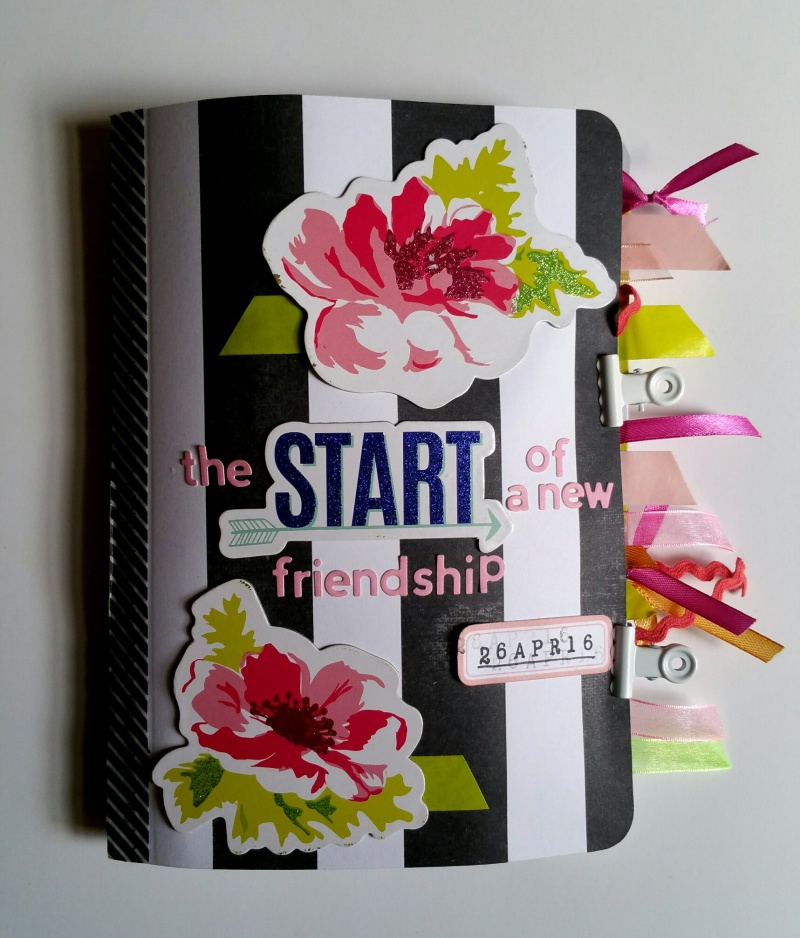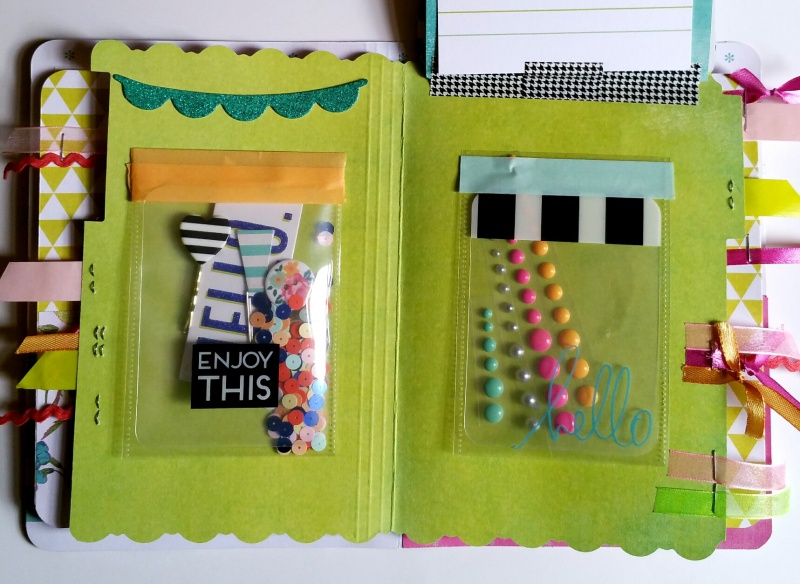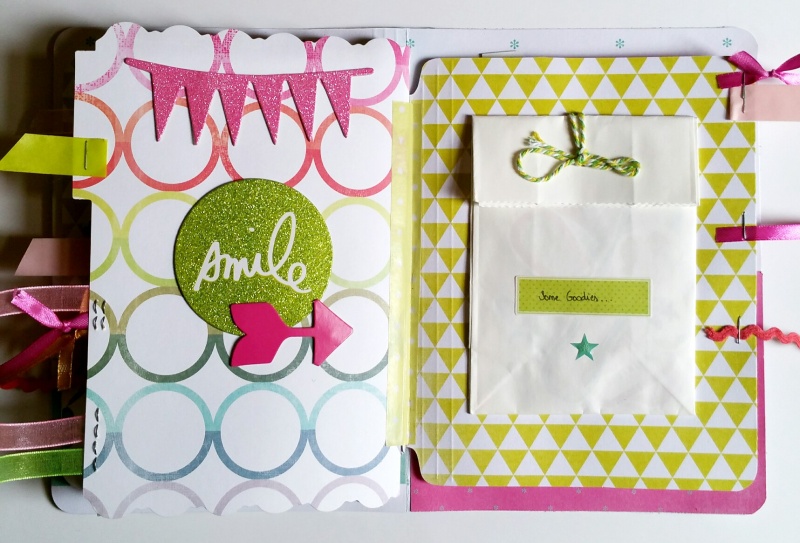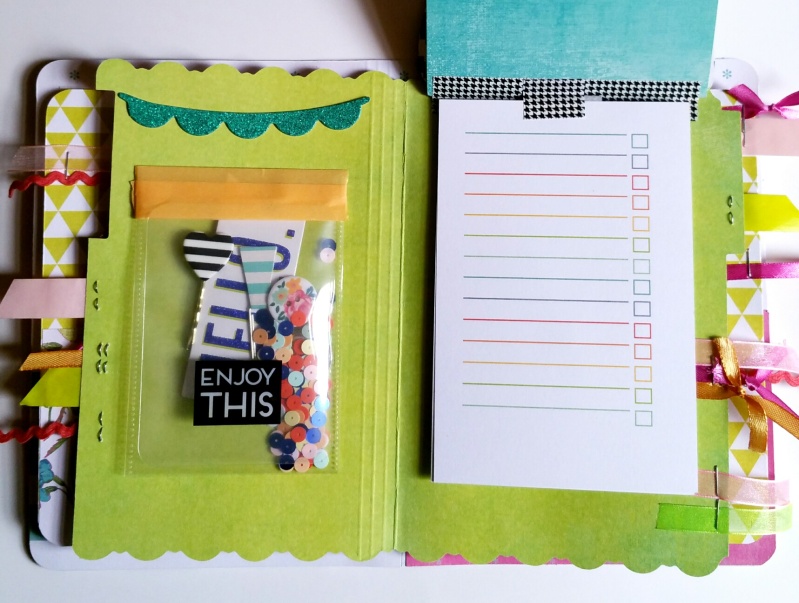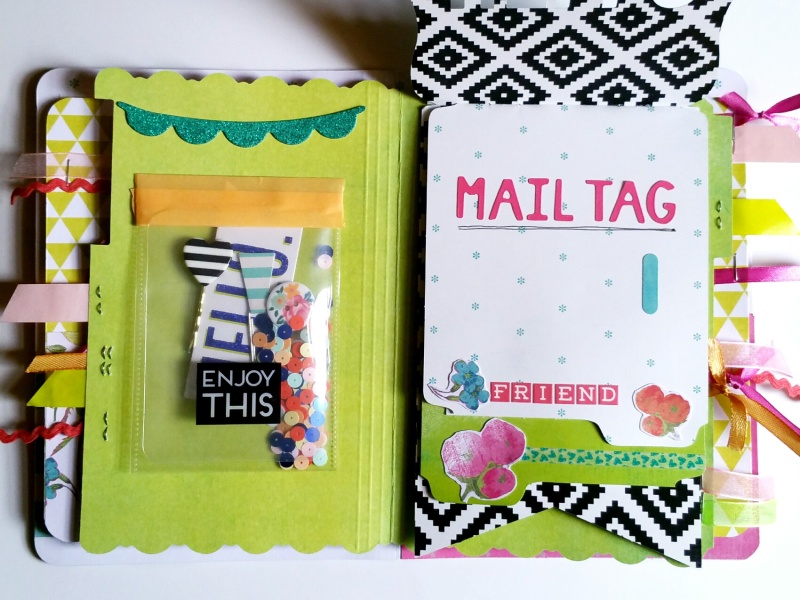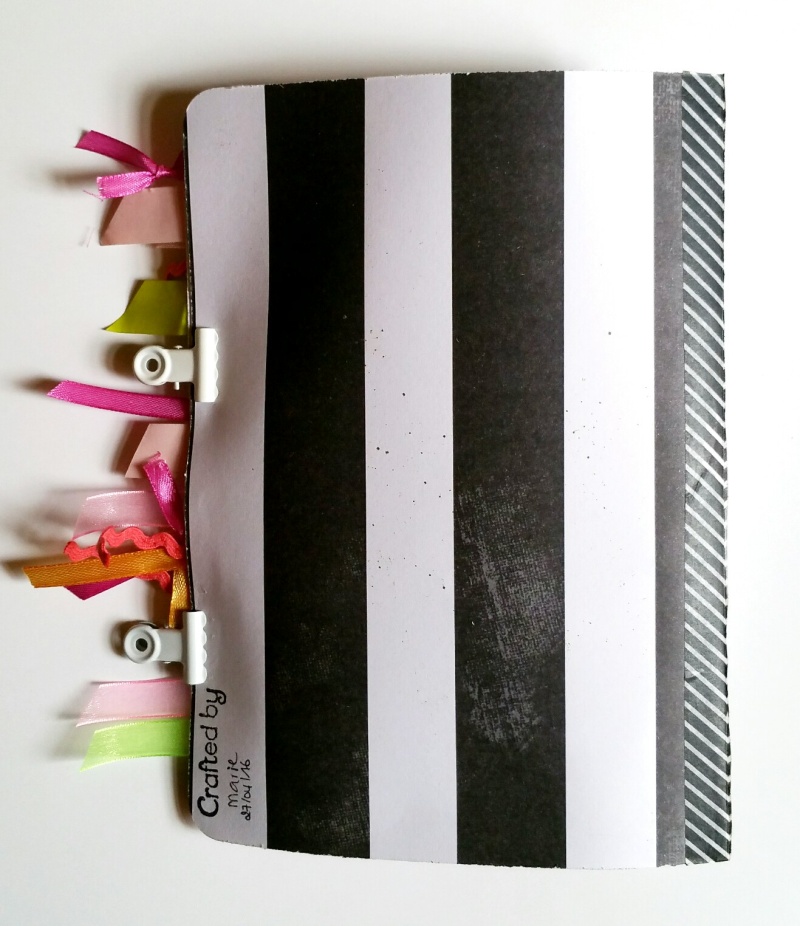 Leticia told me she couldn't make my flip book right away because she had her exams to pass.
In the beginning of May, I really was surprised to receive her wonderful flip book ...
She hurried to make it so I could receive it for my birthday which is on May 4... it really touched me!!!!
I loved all the little pockets, her home made embellishements, the cascade, evertything is Gorgeous!!!!
Leticia m'avait dit qu'elle en pourrait faire mon flip book tout de suite car elle était en examen.
Au début du mois de mai, quelle ne fût pas ma surprise lorsque j'ai reçu son magnifique flip book...
Elle s'était dépêchée de le faire pour que je puisse le recevoir pour mon anniversaire ... (le 4 mai) ... ça m'a beaucoup touchée!!!!
J'ai adoré toutes ces petites pochettes, ses embellissements qu'elle a fait elle-même, la cascade, tout est superbe!!!!