This is the new project I made for @Feed Your Craft.
I created a Pocket Letter for the swap 'But First, Coffee' at posketletterpals that I will send to Jill in Canada.
We have already been partners a couple of months ago.
I am featuring the mini flairs from the packs 'Coffee Lover' & 'The Girls'.
I am not a coffee addict anymore, I had to reduce my consomation some years ago because I had trouble to go to sleep but I appreciate a good cup of coffee from time to time especially in the morning.
Voici le nouveau projet que j'ai réalisé pour @Feed Your Craft.
J'ai réalisé un Pocket Letter pour l'échange 'But Fist, Coffee' sur pocketletterpals que je vais envoyer à Jill au Canada.
Nous avons déjà été partenaires il y a quelques mois.
Je présente les mini flairs des packs 'Coffee Lover', 'The Girls'.
Je ne suis plus une accro au café, j'ai dû fortement réduire il y a quelques années car j'avais du mal à dormir mais j'apprécie une bonne tasse de café de temps en temps surtout le matin.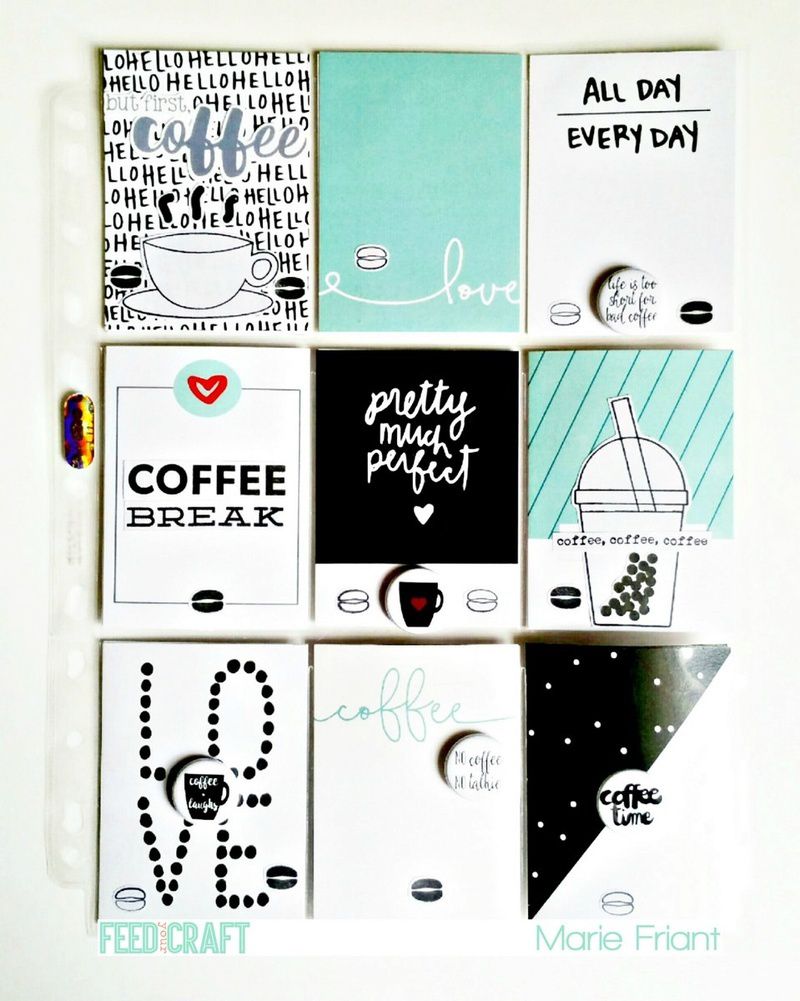 'Coffee Lover' Pack
'The Girls' Pack