I made this swap with Catherine @cathyheft from France at the end of August/beginning of September.
We planned it at the end of June/beginning of July but because we were both going on vacation we had to postpone it.
Catherine sent me her PL on the vacation theme which I thought was appropriated to the time so I borrowed it.
I started my PL from 2 pictures I took in Essaouira, Morocco about a cat who was relaxing under the sun and about a gorgeous palm tree.
J'ai fait cet échange avec Catherine @cathyhefk a eu lieu à la fin du mois d'août/début septembre.
Il était prévu depuis fin juin/début juillet mais comme nous partions toutes les deux en vacances, nous avons dû le reporter.
Catherine m'a d'abord envoyé le sien sur le thème des vacances, thème qui était approprié au moment donc je l'ai repris pour mon PL.
Je suis partie de deux photos que j'avais prise à Essaouira au Maroc d'un chat en train de se prélasser au soleil et d'un magnifique palmier.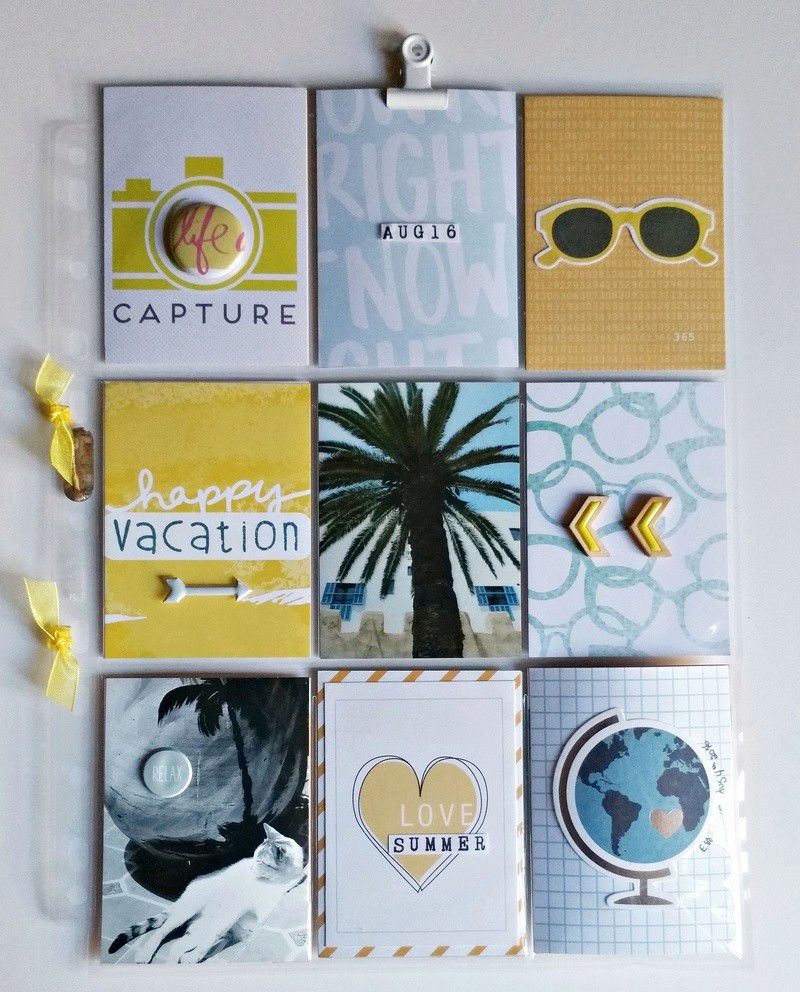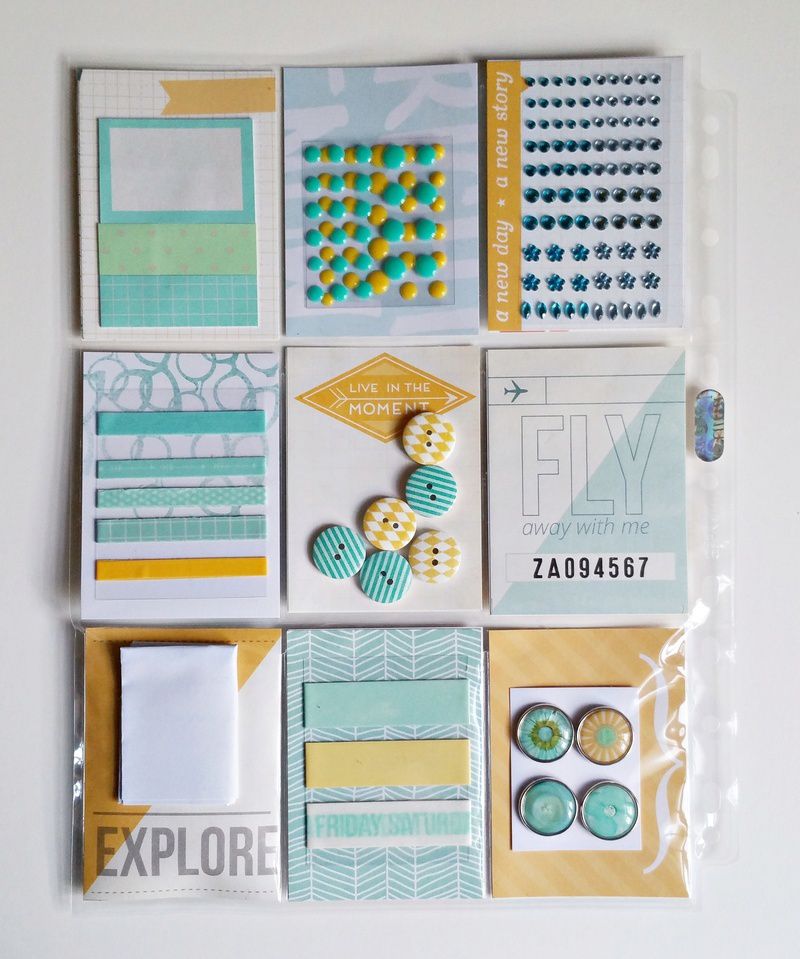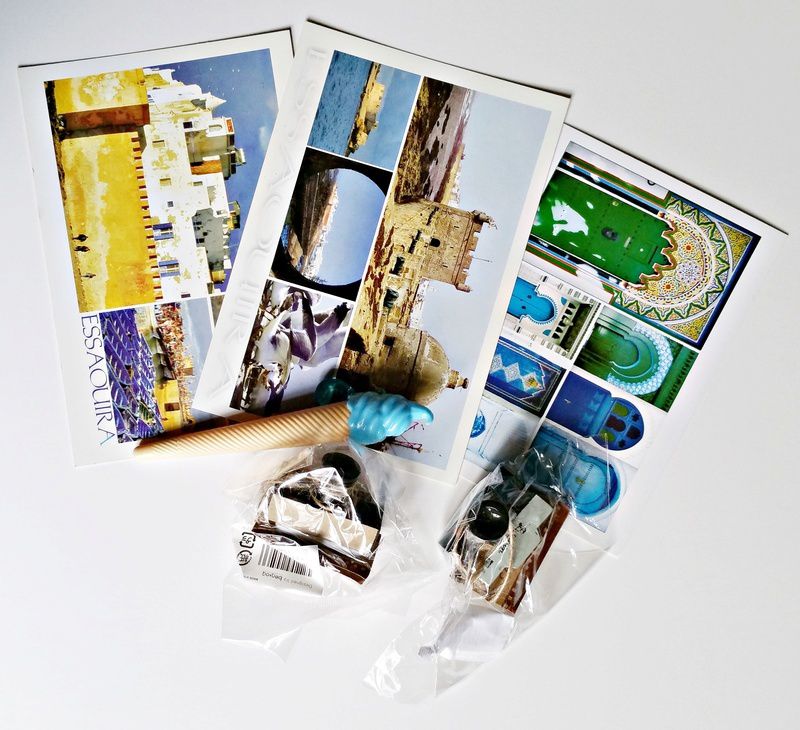 This is the fabulous PL Catherine sent me.
It is fantastic!!!
I really love the bright colors, the pictures and all the little details and embellishments.
Voici le superbe PL que Catherine m'a envoyé.
Il est splendide!!!
J'aime beaucoup les couleurs vives, les photos et tous les petits détails et embellissements.