I made this stitching page with the 'Sprinkles' November 2016 Scrapbook Kit from Cocoa Daisy.
First I traced around my title that I stitched and then I layered my title on top of it.
I also stitched the edges of the hearts.
I really liked Kelly's challenge because it isn't something I usually do.
This is one of my favorite picture of Max & Lola who were 2 months old.
Max turned 2 years on November 7 and Lola will be 2 on the 19.
J'ai réalisé cette page couture avec le kit de scrap de Novembre 2016 'Sprinkles' de Cocoa Daisy.
J'ai d'abord tracé le contour de mon titre que j'ai cousu et ensuite je suis venue superposer mon titre au-dessus.
J'ai également cousu le tour de chacun des coeurs.
J'ai beaucoup aimé le challenge de Kelly car ça n'est pas quelque chose que je fais habituellement.
C'est une de mes photo préférée de Max et Lola qui avaient 2 mois.
Max vient d'avoir 2 ans le 7 novembre et Lola en aura 2 le 19.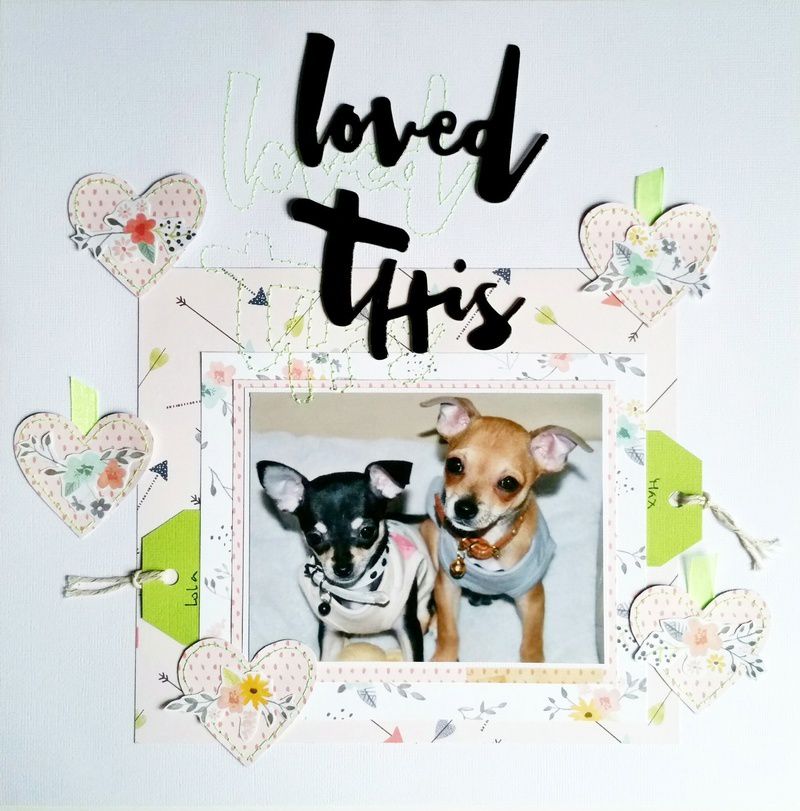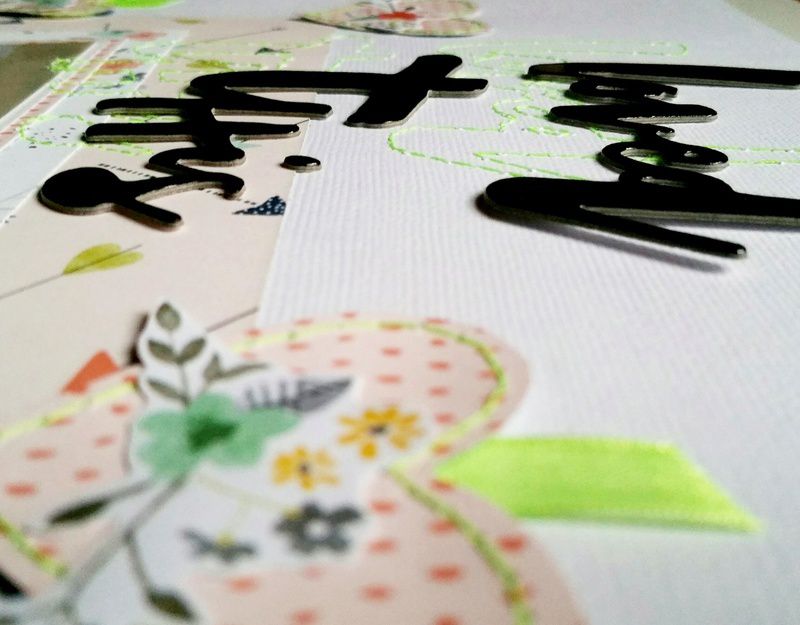 Designers Challenge: Stitching on Steroids with Video Link
Hey there Daisies! It's Kelly here with my first post and challenge. One of the things that I love to do is to stitch on my layouts, whether it be by hand or with my sewing machine. My challenge for
http://www.cocoadaisy.com/blog/monthly-challenge/135640/designers-challenge-stitching-on-steroids-with-video-link/
'Sprinkles' November 2016 Scrapbook Kit