This is the little card I created for the January 2017 stamping inspiration at Cocoa Daisy.
This month I received the wonderful 'Simon Under The Weather' Stamp Set. I love it!!!!
For my project, except for my planner I thought the stamps didn't go well with my papers or my DITL cards so I decided to make a card.
Voici la petite carte que j'ai réalisé pour l'inspiration tampons du mois de Janvier 2017 de Cocoa Daisy.
Le set de tampons que j'ai reçu ce mois-ci est le magnifique set 'Simon Under The Weather'. Je l'adore!!!!
Pour mon projet, à l'exception de mon planner je trouvais que les tampons n'allaient pas bien avec mes papiers ou mes cartes DITL donc j'ai décidé de faire une carte.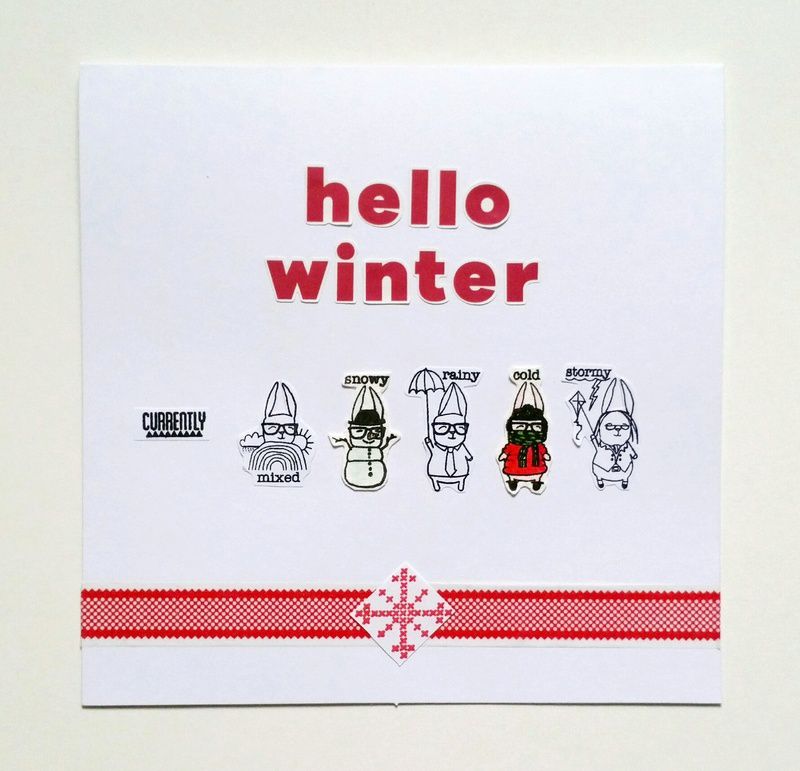 January Buttercup Stamping Sensation!
Hello! Hello! Katherine here with some fabulous stamping projects! The January kit did not disappoint! Take a look at the sweetness that Suz put on these cards. The first one she used the darling ...
https://www.cocoadaisy.com/blog/everyday/153998/january-buttercup-stamping-sensation/