Hello everyone, this is the page I made for the Cocoa Daisy March Sketch Challenge.
I loved this sketch by Suzanna Lee!!!! It is super fun!!!!
The beautiful pack of Vellum Tape from the collection 'With All My Heart' from Claudia Van Rooijen was perfect for the sketch.
First I worked my background with bands of vellum tape and papers from the kits then I layered other papers and my photo. I finished my page by placing my embellishments and my title.
Bonjour à toutes, voici la page que j'ai réalisée pour le Sketch Challenge de Cocoa Daisy du mois de mars.
J'ai adoré ce sketch de Suzanna Lee!!!! Il est vraiment amusant!!!!
Le superbe pack de Vellum Tape de la collection 'With All My Heart' de Claudia Van Rooijen était parfait pour ce sketch.
J'ai d'abord travaillé mon fond en bandes de vellum tape et de papiers des kits ensuite j'ai superposé d'autres papiers et ma photo. Et pour terminé j'ai disposé mes embellissements et mon titre.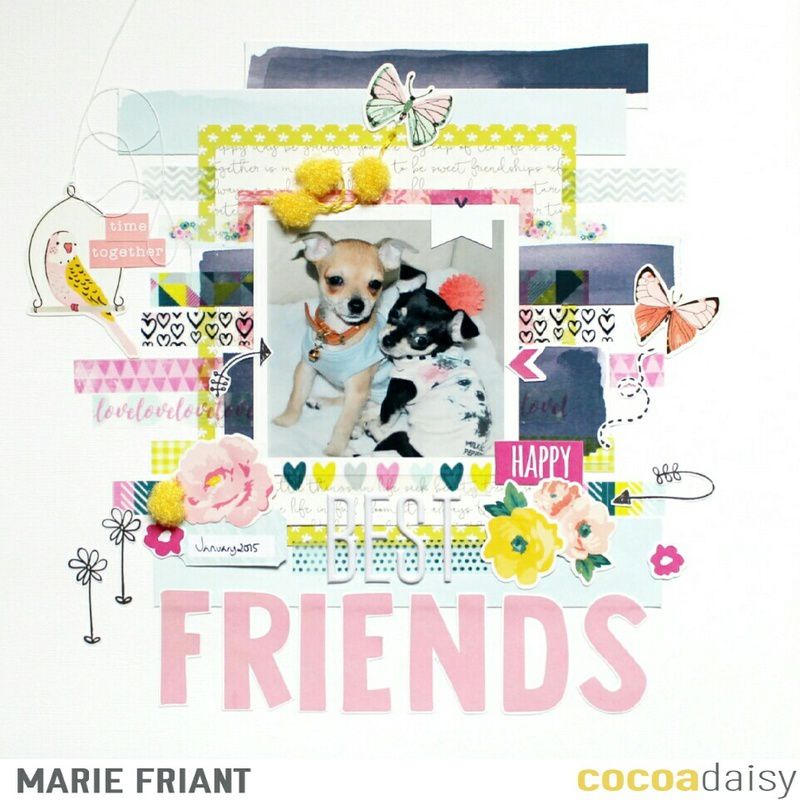 Strips and Stripes! Oh My! - March 2017 Sketch Challenge - Video Link
Hi Daisies! Suzanna here today to share with you this month's sketch challenge. Have you noticed lately that there has been a plethora of layouts out there with stripes? Strips? I love that you can
https://www.cocoadaisy.com/blog/everyday/166583/strips-and-stripes-oh-my-march-2017-sketch-challenge-video-link/