I created a PL for the Inspiration for March with the Day In The Life Kit, the Scrapbook Kit 'Flutterby' &printables & the 'Wishes' Patterned Paper Add On kit from Cocoa Daisy.
I love the DITL kit from Cocoa Daisy because of the orginal designs, the themes, the colors. We can really create many things with it: project life pages, pocket letters, albums, use them in pages, home decor, ...
If you need some inspiration, you can go admire the gorgeous creations made by the members of my team on the Cocoa Daisy blog. (see link below)
Every month on the blog, we propose you creations made with the DITL kit.
J'ai réalisé un PL pour l'inspiration de Mars avec le Kit DITL, le Kit de Scrap 'Flutterby' & imprimables & le Kit de Papier Add On 'Wishes' de Mars 2017 de Cocoa Daisy.
J'aime beaucoup le kit DITL de Cocoa Daisy de par les designs originaux, les thèmes, les couleurs. On peut vraiment faire pleins de choses avec: des pages de project life, des poket letters, des albums, les utiliser dans des pages, comme déco,...
Si vous êtes en manque d'inspiration, vous pouvez aller faire un tour sur le blog de Cocoa Daisy pour voir toutes les superbes réalisations des membres de mon équipe. (voir lien plus bas)
Chaque mois sur le blog, nous vous proposons des créations réalisées avec le kit DITL.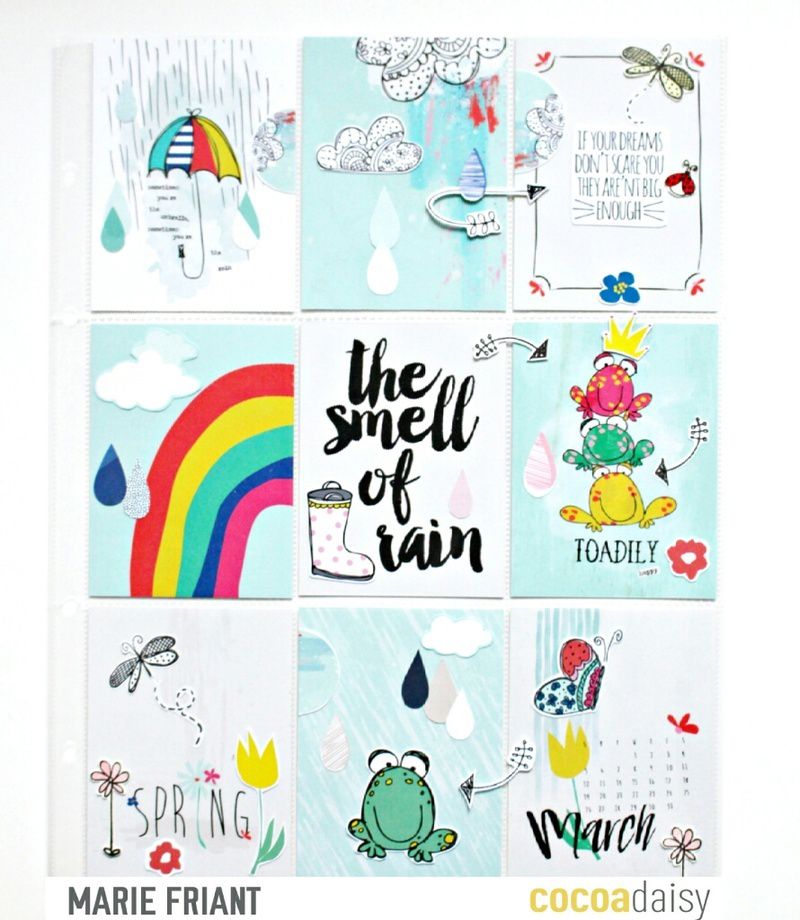 "Day In The Life" Inspiration for March
Hello lovely Daisies.Kylie with you all again today!Can you believe it is March already?? This year feels like it is flying by. Today I am going to share with you all some projects by the Design ...
https://www.cocoadaisy.com/blog/everyday/166748/day-in-the-life-inspiration-for-march/