Hello everyone,
I am sharing with you some of my storage solutions that I think is fonctional ... at least for me.
Bonjour à toutes,
je partage aujourd'hui quelques idées de rangement que je trouve fonctionnelles...du moins pour moi.
I already shared this photo a while ago in the FB planner group. This is a ring hanger @mademoiselleaimedamour sent me. I use it for my CD washi tapes and I love it!
J'ai déjà partagé cette photo il y a un moment sur le groupe Planner sur FB. C'est un anneau cintre que @mademoiselleaimedamour m'a envoyé. Je l'utilise pour mes washi tapes de CD et je l'adore!
Now I focused on things that I found in flea markets.
I love the mix of old and new and when I go in a flea market I always try to find objects that I could use to store my scrap material.
I use these old index cards boxes that I found in different flea markets.
The small ones are perfect to store the 2 size PL cards and the big ones fits perfectly my photos.
I paid between 10 and 15 euros each.
Maintenant je me concentre sur mes trouvailles de brocantes.
J'adore le mélange vieux et moderne et lorsque je me rends dans un marché au puces j'essaie toujours de trouver de vieux objets que je peux utiliser pour ranger mon matériel de scrap.
J'utilise ces vieilles boîtes à cartes que j'ai trouvé dans différents marchés au puces.
Les petites sont parfaites pour les 2 formats de cartes PL et les grandes pour mes photos.
J'ai payé entre 10 et 15 euros par boîte.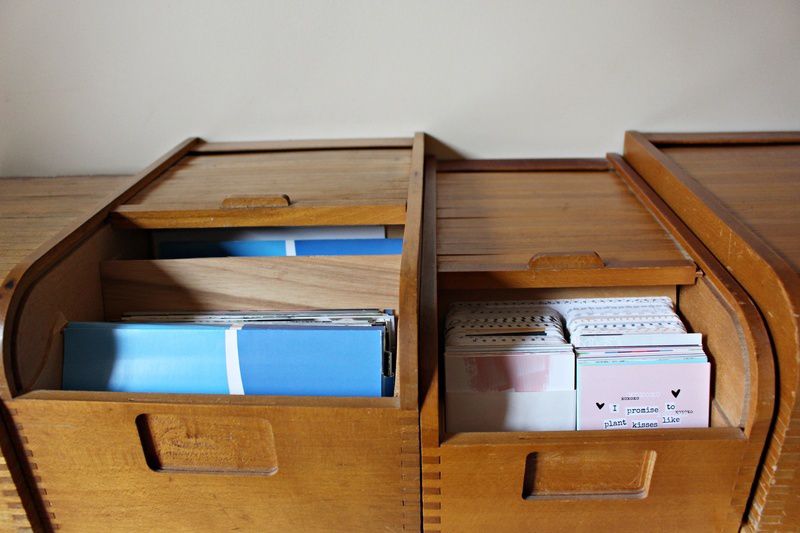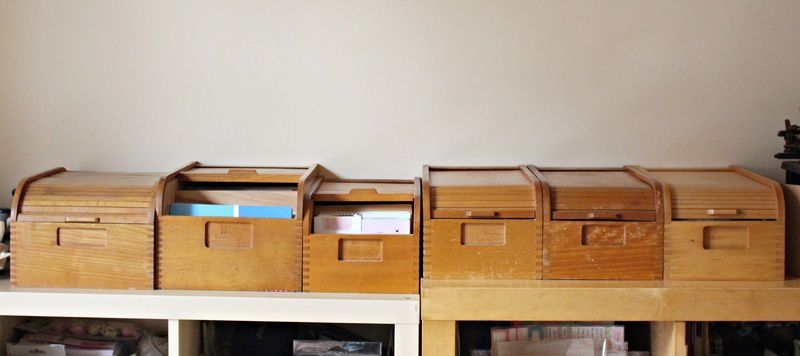 These stamp holders are perfect for roller stamps. It is a mix of old an new stamps. It is between 5 and 8 euros each.
Some old stamps are sold up to 40 euros each but I got them togheter for a very cheap price. I would never pay so much for one stamp because to me flea markets are made to find objets at a cheap or reasonable price. :-)
Ces portes tampons sont parfaits pour les roller stamps . C'est un mix de vieux et de nouveaux tampons. Ils valent entre 5 et 8 euros pièce.
Quelques vieux tampons sont vendus jusqu'à 40 euros pièce mais j'ai acheté un lot à un prix très bas. Je ne paierai jamais autant pour un tampon car pour moi les brocantes sont faites pour trouver des objets pas chers ou à un prix raisonnable. :-)