This is my new page featuring the 'Under The Sea' scrapbook kit, the DITL kit, The 'High Tide' Patterned Paper Add On & the Planner Kit from Cocoa Daisy.
I used the stamp from the set that was part of the 'Real Life' Scrapbook kit from April to make the flowers.
I was inspired by a video from Suzanna Lee from April. (See the link below)
I used the distress oxide inks (worn lipstick, broken china and peeled paint) for my background.
The other stamps and papers are from this month kits.
Voici ma nouvelle page réalisée avec le kit de scrap 'Under The Sea', le kit DITL, le kit de papiers add-on 'High Tide' & le kit Planner de Cocoa Daisy.
J'ai utilisé le tampon du set faisant partie du kit de scrap du mois d'avril 'Real Life' pour faire les fleurs.
J'ai été inspirée par une vidéo de Suzanna Lee du mois d'avril. (Voir le lien plus bas)
J'ai utilisé les encres distress oxide (worn lipstick, broken china et peeled paint) pour mon fond.
Les autres tampons et papiers proviennent des kits de ce mois.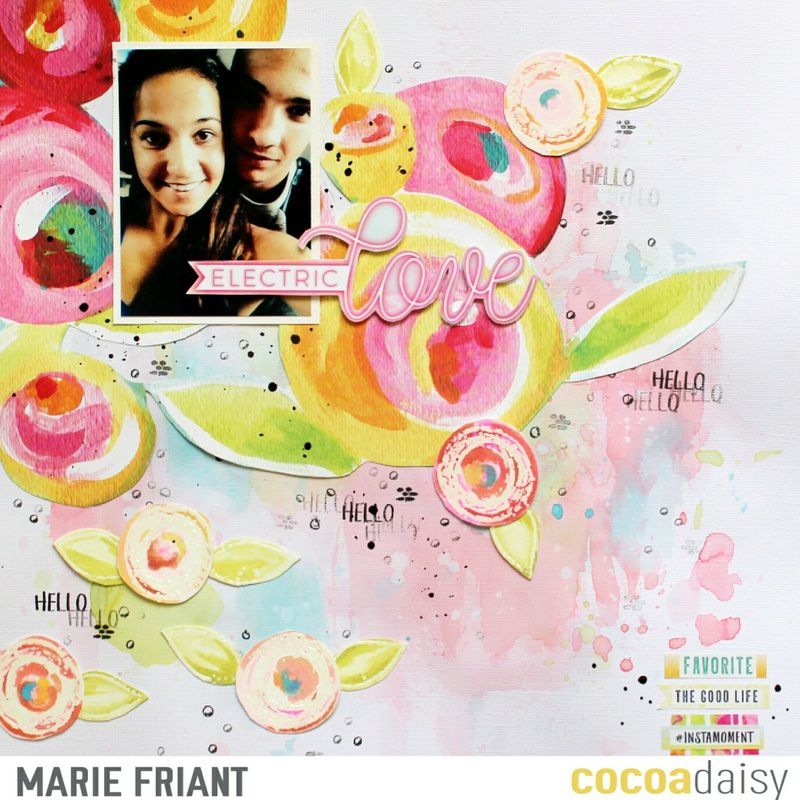 Process #16 - Stamping & Watercolor with April 2017 Cocoa Daisy
Places you can find me; Blog https://www.lifestrivialities.typepad.com Instagram http://instagram.com/suzlee72 Facebook - crafty https://www.facebook.com/SuzannaScraps YouTube ...