Hello Everyone,
today I am featuring the sequins Lilac Twinkle which are unfortunatelly sold out, the Diagonale Stripe Bags - 10 pack in Black, the Small Glassine Bags, the Rasberry Sherbet Paste-eez, the I Lilac You Dazzlerz, theBed Of Roses Spritz from Spiegelmom Scraps.
(The list of the products and links are at the bottom of this post).
I used an old stencil from Heidi Swapp with small hearts with the Paste-eez & the Dazzlerz for my background. I punched some small & medium hearts in the glassine bags. I sew the medium ones and filled them out with sequins. I also added some sequins on top and some ribbons.
I loved this sequin mix! The colors are gorgeous!
I also loved the Paste-eez, the Dazzlerz & the Spritz! The colors and the texture are amazing!
Bonjour à tous,
aujourd'hui je présente les sequins Lilac Twinkle qui sont sold out malheureusement, Les Sachets à rayures diagonales, Small Les petits sachets en Glassine, laTexture Paste Rasberry Sherbet Paste-eez, la Texture Paste I Lilac You Dazzlerz, la Bed Of Roses Spritz de Spiegelmom Scraps.
(La liste des produits ainsi que les liens se trouvent en bas de cet article).
J'ai utilisé un vieux pochoir d'Heidi Swapp avec des petits coeurs ainsi que la Paste-eez & la Dazzlerz pour mon fond. J'ai perforé des petits et moyens coeurs dans les sachets en glassine. J'ai cousu les moyens que j'ai rempli de sequins. J'en ai aussi ajouté au-dessus ainsi que des rubans.
J'ai adoré ce mix de sequins! Les couleurs sont magnifiques!
J'ai aussi adoré la Paste-eez, le Dazzlerz & le Spritz! La texture et les couleurs sont incroyables!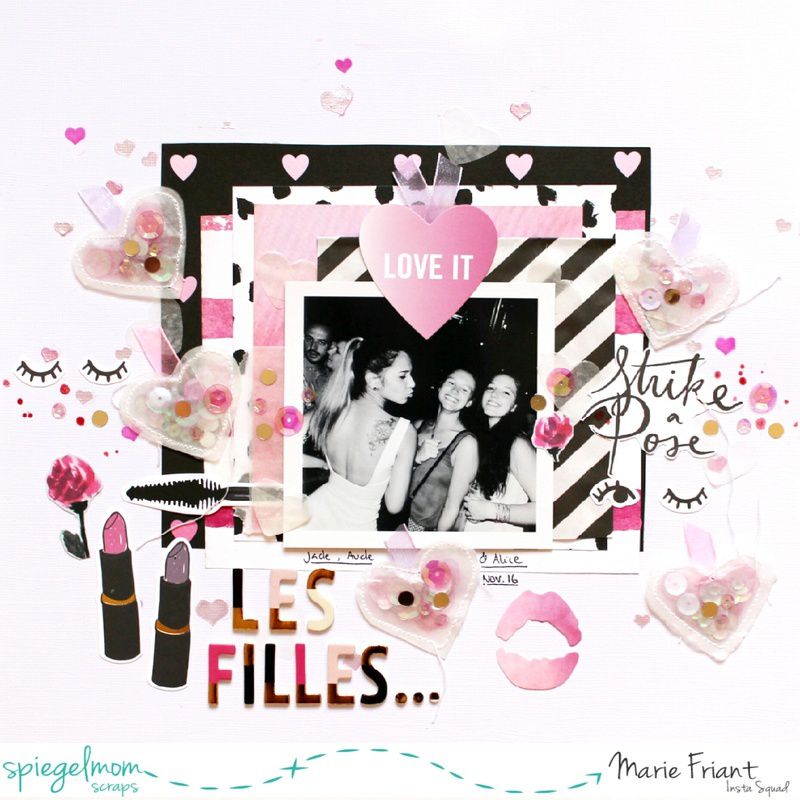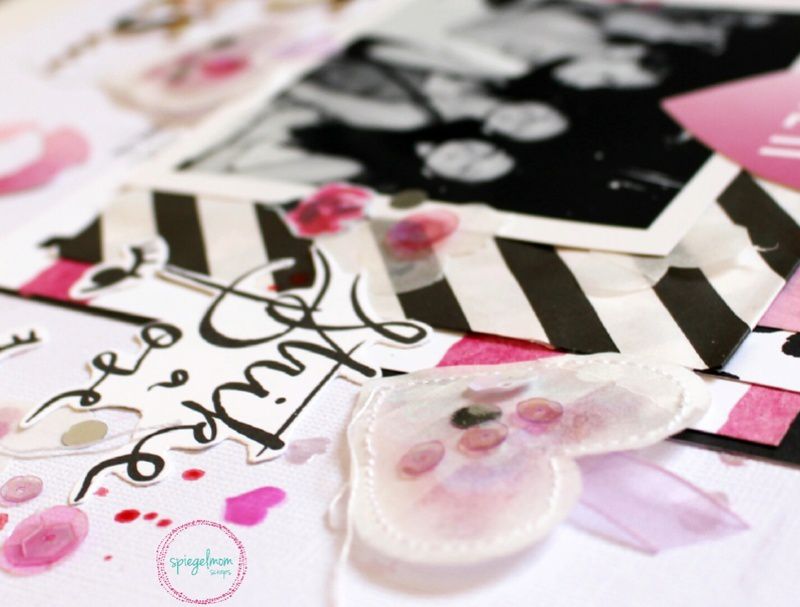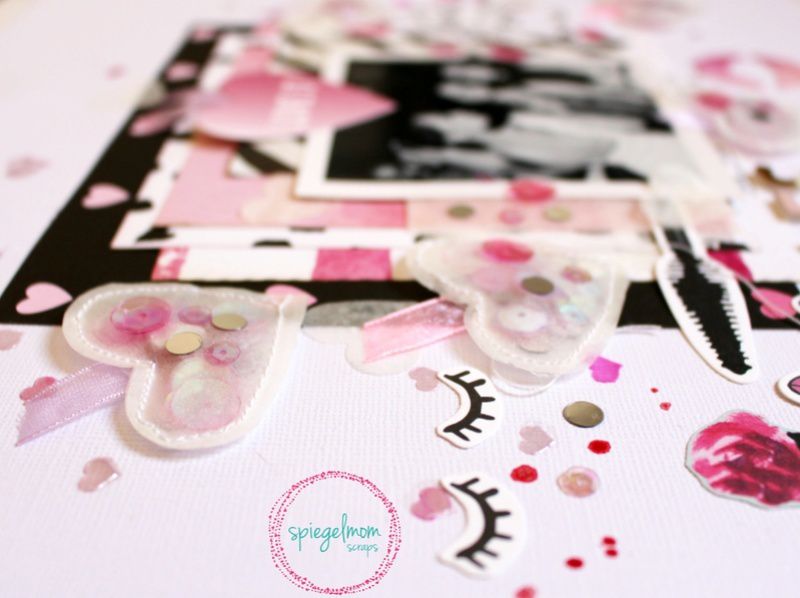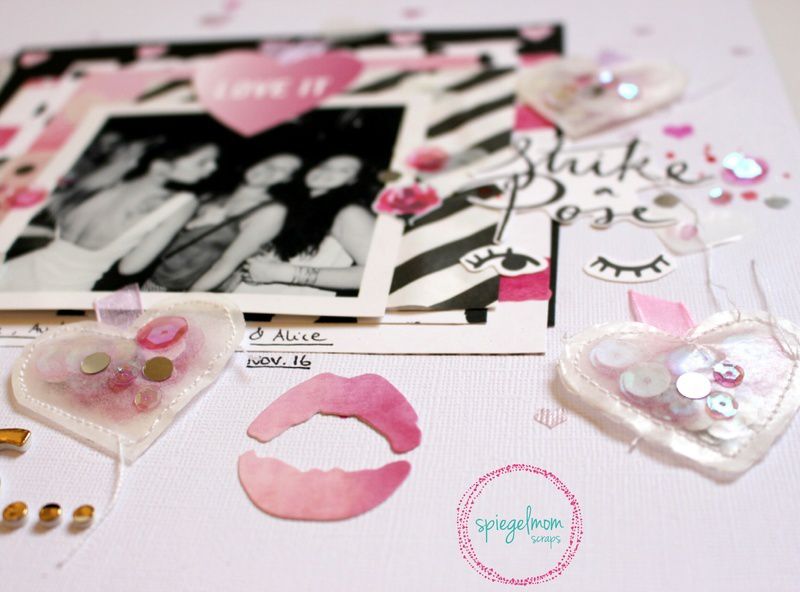 Lilac Twinkle (sold out)
https://spiegelmom-scraps.myshopify.com/collections/sequins-1
Diagonale Stripe Bags - 10 pack in Black
Rasberry Sherbet Paste-eez (Shimmerz Paints)
I Lilac You Dazzlerz (Shimmerz Paints)
Bed Of Roses Spritz (Shimmerz Paints)
We R Memory Keepers Urban Chic: paper 5th Ave
from Scrapdelight
We R Memory Keepers Urban Chic: Paper Hello Love
from Scrapdelight
We R Memory Keepers Urban Chic: Paper Kiss Kiss
from Scrapdelight
We R Memory Keepers Urban Chic: vogue
Chipboards Alphabétiques 'American Crafts': Urban Chic 'Woodland'
Die Cuts We R Memory Keepers: Urban Chic Ephemera