Hello everyone,
I am back today with a new layout for Scrapdelight featuring the 'Daydreamer' collection by Kaiserkraft, the Kaiserkraft Daydreamer foiled cardstock: Happy Moments, the Kaiserkraft Daydreamer clear stamps, the Kaiserkraft Daydreamer Collectables, the Distress Oxide Inks in Worn Lipstick & Cracked Pistachio.
I made this page with a photo of Laurence that Tristan took when she was studying her english for her exams. I really liked this collection and the colors.
Bonjour à tous,
aujourd'hui je reviens avec une nouvelle page pour Scrapdelight présentant la collection 'Daydreamer' de Kaiserkraft, the cardstock métallisé Daydreamer de Kaisercraft: Happy Moments, les clear stamps Daydreamer de Kaiserkraft, les Collectables Daydreamer de Kaiserkraft, les encres Distress Oxide Worn Lipstick & Cracked Pistachio.
J'ai réalisé cette page d'après une photo de Laurence que Tristan avait prise d'elle alors qu'elle était en train d'étudier son anglais pour son examen. J'ai beaucoup aimé cette collection ainsi que les couleurs.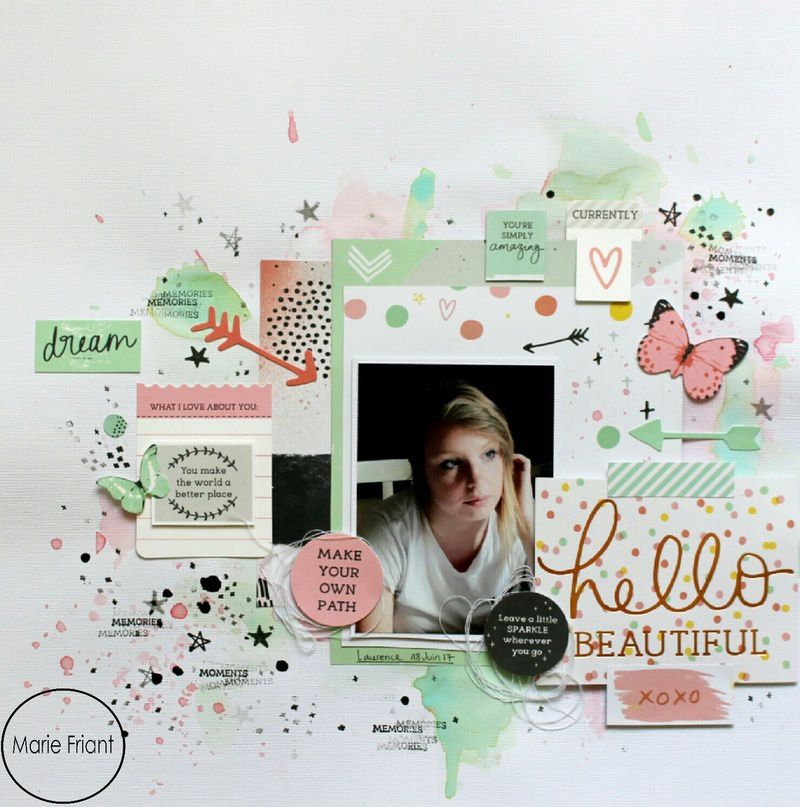 the Kaiserkraft Daydreamer foiled cardstock: Happy Moments