This is my new page for our Designer Challenge.
Our challenge this month was proposed by Kylie and we had to use creative borders.
​​​I am featuring the 'Summer Fields' Scrapbook kit, the 'Blue Skies' Patterned Paper Add On & elements from the past kits from Cocoa Daisy.
The sequins are from the Spiegelmom Scraps pack included in this month planner kit.
I framed my photo with layering of papers from the Scrapbook Kit & the Patterned Paper Add On. Then I was inspired by Kelli's layouts (see link below) from some time ago and created some fringes. At the bottom of my page I used some straws as a border.
Join us and you could win a 10$ code in the Cocoa Daisy Store.
You can enter your page on the blog or in our Cocoa Daisy Challenges Facebook Group. (See links below)
Voici ma nouvelle page pour le Challenge des Designers.
Notre challenge ce mois nous a été proposé par Kylie and nous devions utiliser des bordures creatives.
Je présente le kit de Scrap 'Summer Fields', le kit de Papiers Add On 'Blue Skies' & des éléments d'anciens kits de Cocoa Daisy.
Les sequins proviennent du pack de Spiegelmom Scraps inclus dans le Planner Kit de ce mois.
J'ai encadré ma photo sur des couches de papiers du kit de Scrap et du kit de papiers Add On. Ensuite j'ai été inspirée par les pages de Kelli (v.lien ci-dessous) d'il y a quelques temps et j'ai réalisé des franges. Au bas de ma page, j'ai utilisé des pailles comme bordure.
Rejoignez-nous nous car vous pouvez remporterentrer un bon de 10 $ à valoir dans la boutique de Cocoa Daisy.
Entrez vos pages sur le blog ou sur notre groupe Cocoa Daisy Challenges Facebook Group. (v. Liens ci-dessous)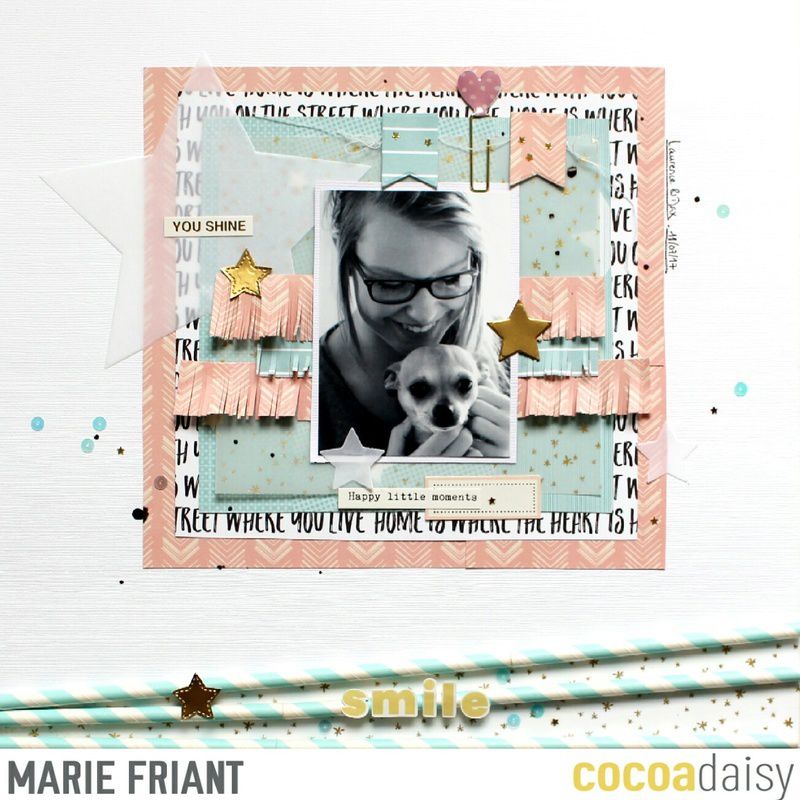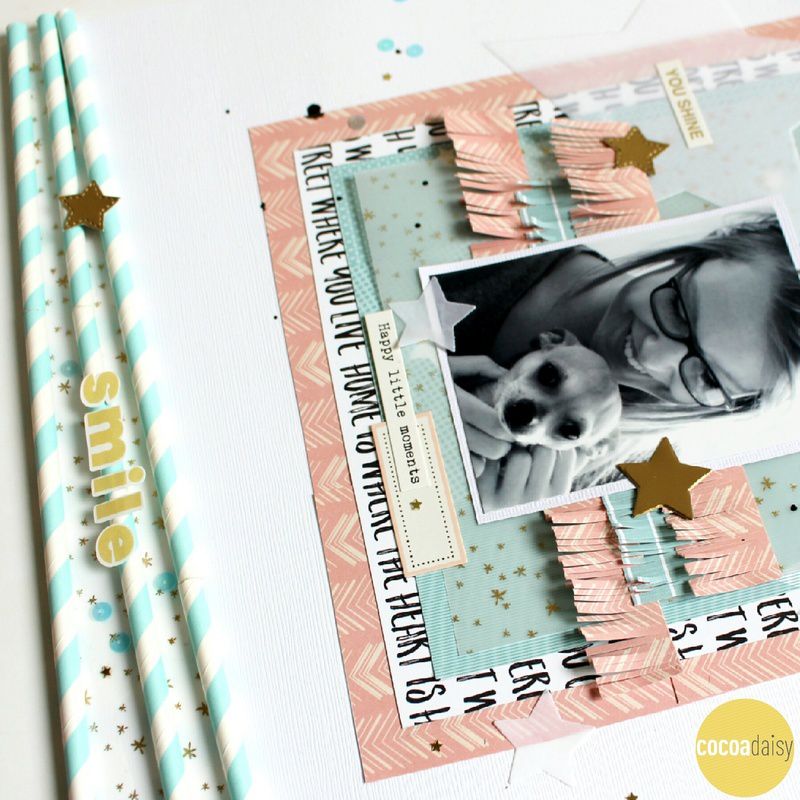 July's Designers Challenge : 'Decorative Borders'
Hello friends.Kylie here again today with the Designers Challenge for July.How fun! This month's theme is 'Decorative Borders'. How can you incorporate a decorative border into your project?It may ...
https://www.cocoadaisy.com/blog/everyday/201298/julys-designers-challenge-decorative-borders/
Kelli Rich (@foreverandaday_create) * Instagram photos and videos
4,154 Followers, 892 Following, 902 Posts - See Instagram photos and videos from Kelli Rich (@foreverandaday_create)