Hello Everyone! So here comes the last sketch of this month, Team B October Week 4 @Let's Get Sketchy.
This fun sketch has been designed by Jenessa.
This picture was taken 2 years ago at the bottom of the Eiffel Tower.
I absolutely didn't kno that there was this witch behind me lol.
Of course I had to pay for this picture ...2 euros.
It is a thing I never do because I hate being forced to pay for something I didn't ask.
For this photo, I don't regret because at the end my friend took advantage of this too.
I am warning everyone against those scammers and sellers who are hanging out in the area of the Eiffel Tower, there are everywhere.
Happy Halloween!!!!
Bonjour tout le monde! Voici le dernier sketch de ce mois, celui de l'Equipe B pour la Semaine 4 d'octobre @Let's Get Sketchy.
Ce sktech amusant a été créé par Jenessa.
Cette photo a été prise il y a 2 ans au pied de a tour Eiffel.
Je ne savais absolument pas que cette sorcière était derrière moi lol.
J'ai évidemment dû payer pour cette photo ... 2 euros.
Chose que je ne fais jamais car je déteste qu'on me force à payer pour quelque chose que je n'ai pas demandé.
Pour cette photo, je ne regrette pas car finalement mes amis en ont profité aussi.
Je mets d'ailleurs tout le monde en garde contre tous les arnaqueurs et vendeurs qui rôdent dans les environs de la Tour Eiffel, il y en a partout.
Joyeux Halloween!!!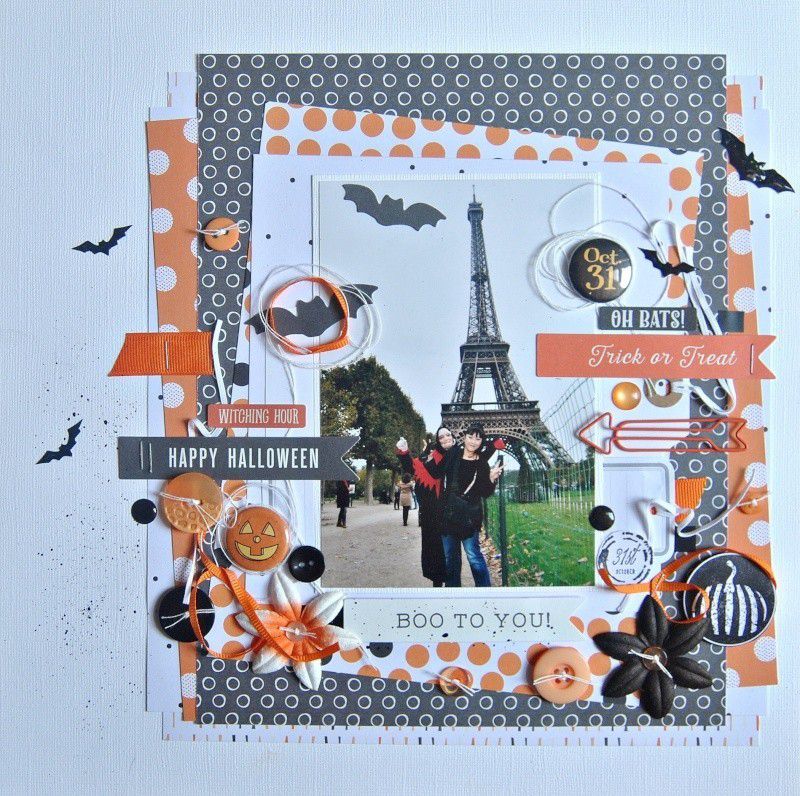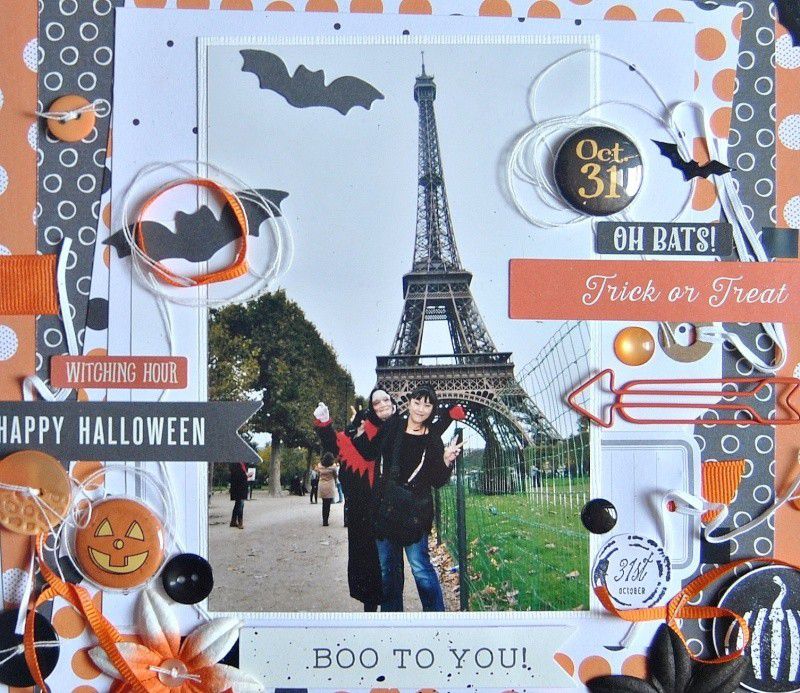 I finally see there is this witch behind me. The time to realize what happened, I was scared lol /J'ai finallement vu qu'il y avait cette sorcière derrière moi lol. Il m'a fallu le temps de réliser ce qu'il se passait, j'ai eu peur lol
This month's sponsor is Dies R Us who will be giving away a gift certificate to their fabulous store!/ Le sponsor de ce mois est Dies R Us qui offrira un bon de réduction dans leur fabuleux magasin!
Dies R Us is an online store dedicated to selling dies. We stock over 10,000 different dies from all major manufacturers. We ship worldwide and we offer free shipping with low minimums.
Dies R us est un magasin en ligne spécialisé dans la vente de dies. Nous stockons plus de
10 000 différents dies de tous les fabricants. Nous envoyons dans le monde entier et nous offrons les frais de port à partir d'un certain montant.

Please link up your pages in the sidebar in the linkup area for October Week 4. You have until October 31st at midnight CST to linkup your layout for this challenge. Reminder we choose our weekly Fave on Friday.
N'oubliez pas d'entrer vos pages dans la colonne de droite correspondant à la semaine 4 d'octobre.
Vous avez jusqu'au 31 octobre minuit CST pour entrer vos pages pour ce challenge. Rappelez-vous que nous choisissons notre page préférée de la semaine le Vendredi.