I am very happy and honored to announce that I will join the La Compagnie Des Elfes Design Team.
Thank you so much Brigitte!!!!
La Compagnie Des Elfes is a french company specialized in stamps.
Je suis vraiment très heureuse et honorée de pouvoir annoncer que je rejoins la Design Team de La Compagnie Des Elfes.
Merci beaucoup Brigitte!!!!
La Compagnie Des Elfes est une compagnie française spécialisée dans les tampons.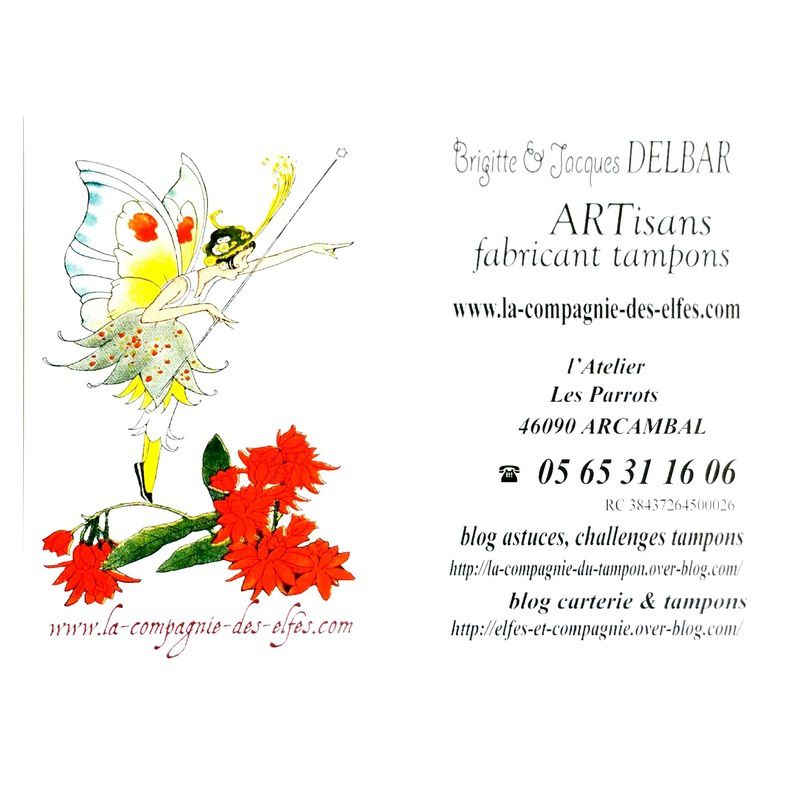 fabricant tampon scrapbooking tampon sur mesure tampon personnalisés - La compagnie des Elfes
La compagnie des elfes spécialiste fabrication de tamponsscrapbooking. Tampons bois et non montés, tampons personnalisés, mariage, naissance, baptême, tampons sur mesure.ex libris, cachets, tam...

tampons la compagnie des elfes
TAMPONS , tampons sur mesure, ARTISAN fabricant