Ce challenge du Forum Cookin'up Scrapbooking Creations,
était une reprise d'un ancien Challenge (Amy's Junk-It-Up Challenge).
Il fallait utiliser un minimum de 6 embellissements. link
For this challenge, we had to use Amy's Junk-It-Up Challenge that she
posted from a previous challenge in the past.
We had to use a minimum of 6 embellishments.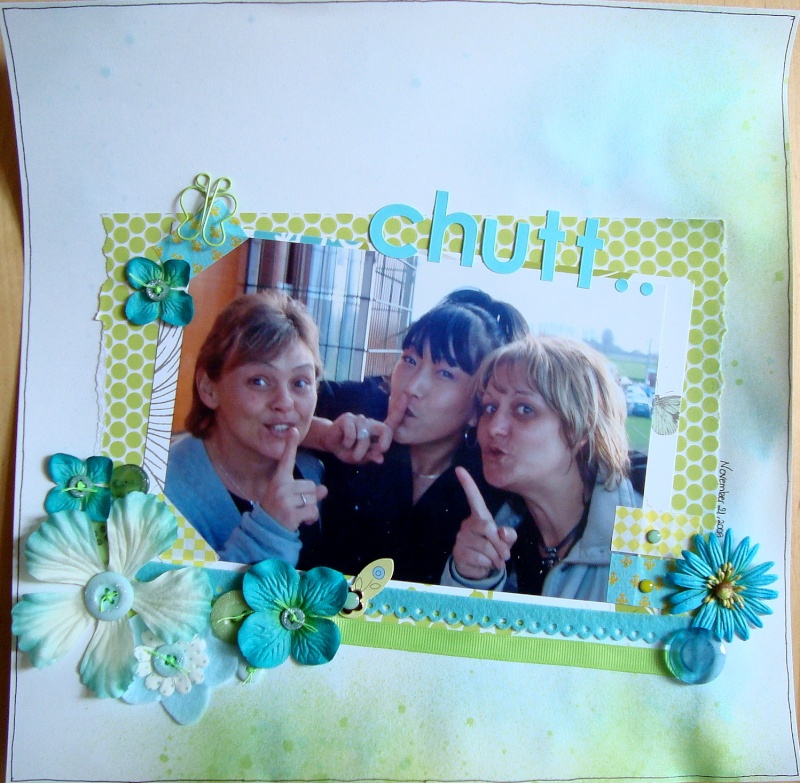 C'est une de mes photo préférée où je suis avec Marjo et Sylvie,
elle date du 21 Novembre 2009.
It is one of my favorite photos of me with Marjo and Sylvie taken on

November 21, 2009.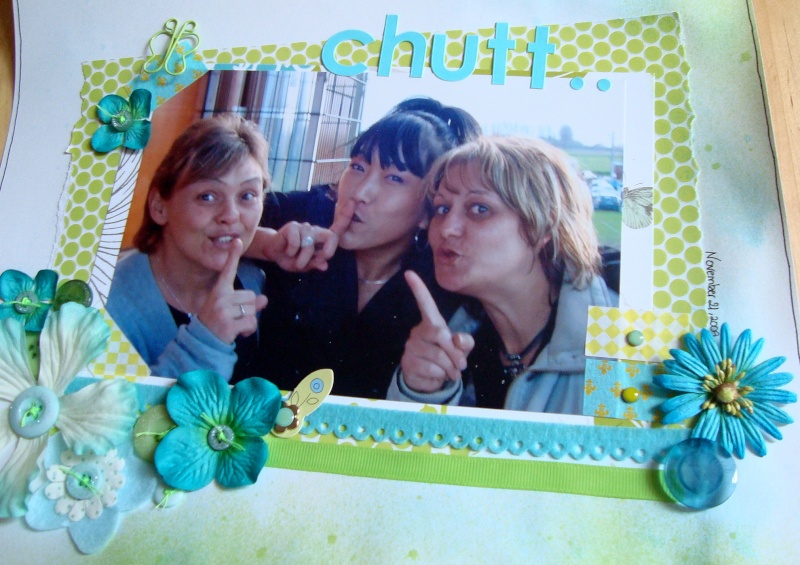 Les Papiers sont de Sei "Bridgeport-Tennis Court et Springside",
L'Alphabet de Sei "Chick-a-doo", les Fleurs de Prima et de
Making Memories, les Boutons de Autumn Leaves "A Rhonna
Christmas" et Making Memories "Funky et 5th Avenue", le Clip
papillon de Rayher", les Brads de Making Memories "Flowers
Funky", les rubans de Sei "Chick-a-doo" et American Crafts,
les Masking Tapes de 7 Gypsies "Avignon" et Pink Paislee
"Lime", du Stickles "Baby blue" et du Glimmer Mist "Sea Glass"
et "Key Lime".