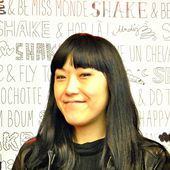 Sketches In Thyme: Final day of reveals for Sketch #142 and new DT reveal.....
Today also is a day to feature our Guest Designer for this sketch. Please give a very warm welcome to Marie Friant. You will be seeing more of Marie here at Sketches in Thyme, she is also one of our
http://sketchesinthyme.blogspot.com/2015/03/final-day-of-reveals-for-sketch-142-and.html
I am featured as a Guest Designer at Sketches In Thyme for the 2nd sketch of March which is sketch #142 by Rochelle Spears and introduced as one of their new Design Team Member.
This is so great to be here!!!! I would like to thank Kim & all ther other great ladies from Sketches In Thyme for this opportunity :-)))
Je suis Invitée Designer chez Sketches In Thyme pour le 2ème sketch de Mars soit le sketch #142 de Rochelle Spears et présentée comme l'une de leurs nouvelle membre de l'équipe Design.
Je suis vraiment très contente d'être ici!!!! Je voudrais remercier Kim & toutes les autres femmes formidables de Sketches In Thyme pour cette opportunité :-)))