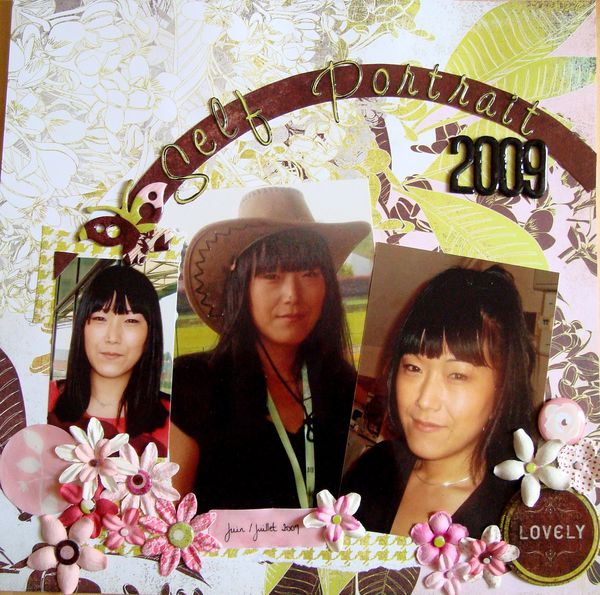 Pour ma nouvelle page, j'ai choisi de scrapper ces 3 photos de moi
prises l'année passée. Je la voulais gaie et fraîche.
For my new page, I chose to scrap those 3 pictures of myself which were taken last year. I wanted a page fresh and joyful.
J'ai choisi la collection Sultry de Basic Grey pour , les papiers ,
les chipboards et le lettrage du titre. Les fleurs sont de
la marque Prima, les chiffres de American Craft, les journaling
spots de Heidi Swapp, le badge de la collection Shiny de Dear
Lizzy & American Crafts et du glossy accent.