I made this exchange with Jil, Canada last month for the event 'Keep Calm And Love Autumn' @Pocket Letter Pals.
Jil and I already knew each other because we were partners a couple of months ago for another swap.
I started from the collection 'Sous-Bois' by Toga from last year.
I really love it but I didn't have time to work with it.
J'ai fait cet échange avec Jil, Canada le mois dernier pour le swap 'Keep Calm and love Autumn' sur @Pocket Letter Pals.
Jil et moi nous nous connaissions déjà car nous avions déjà été partenaires il y de ça quelques mois pour un autre swap.
Je suis partie de la collection 'Sous-Bois' de Toga de l'année dernière pour créer mon PL.
Je trouvais très belle mais que je n'avais pas eu le temps de travailler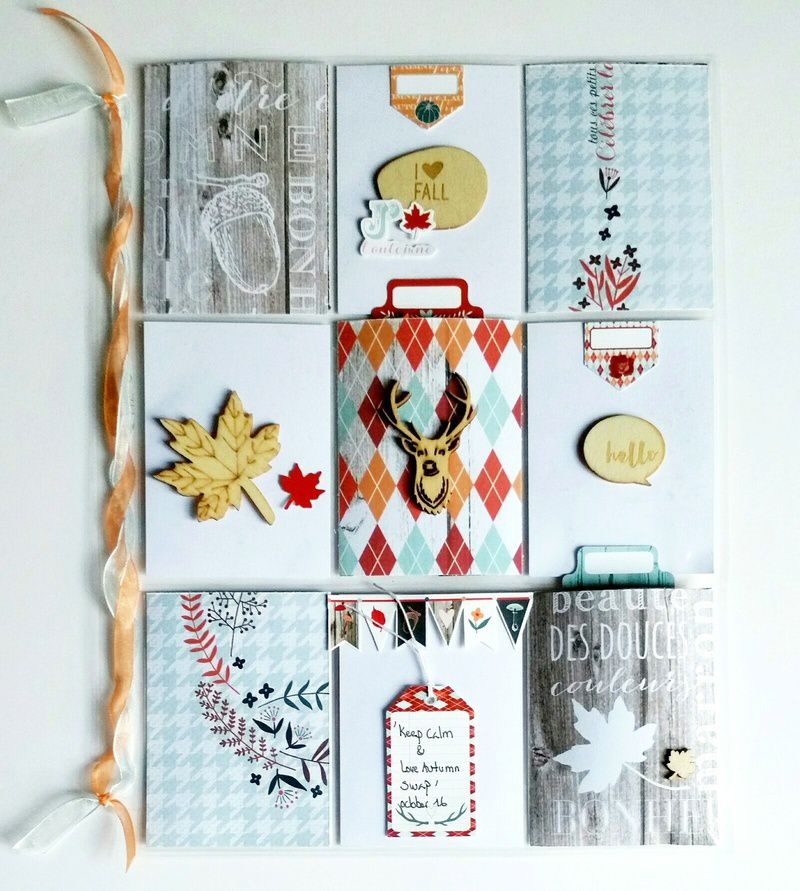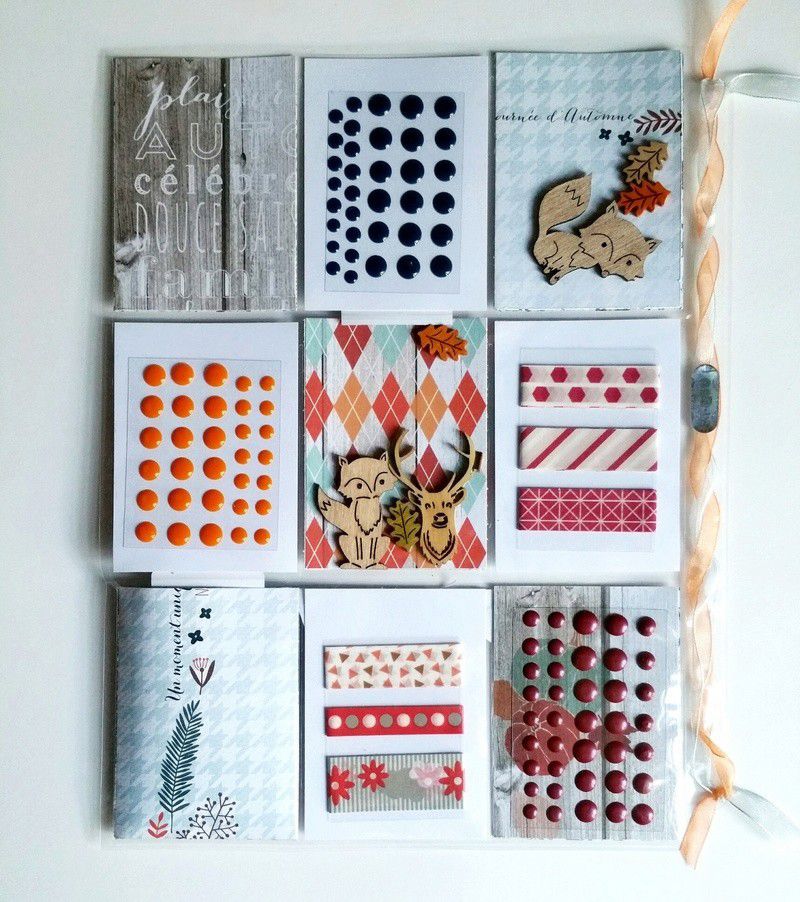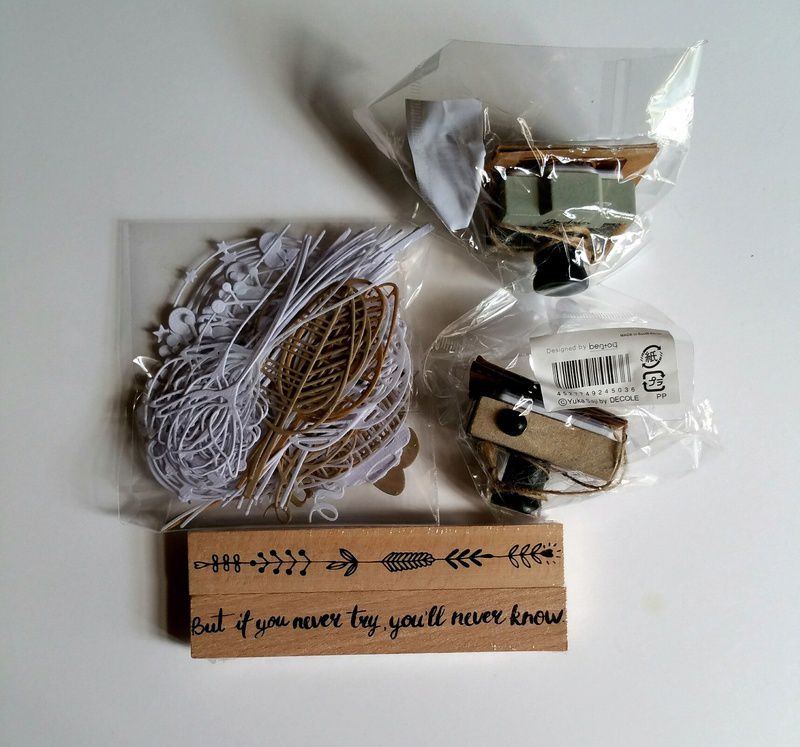 This is the beautiful PL from Jil.
I love the colors, the leaves, the big title and all the other embellishments.
Voici le superbe PL que Jil m'a envoyé.
J'adore les couleurs, les feuilles, le gros titre et tous les autres embellissements.